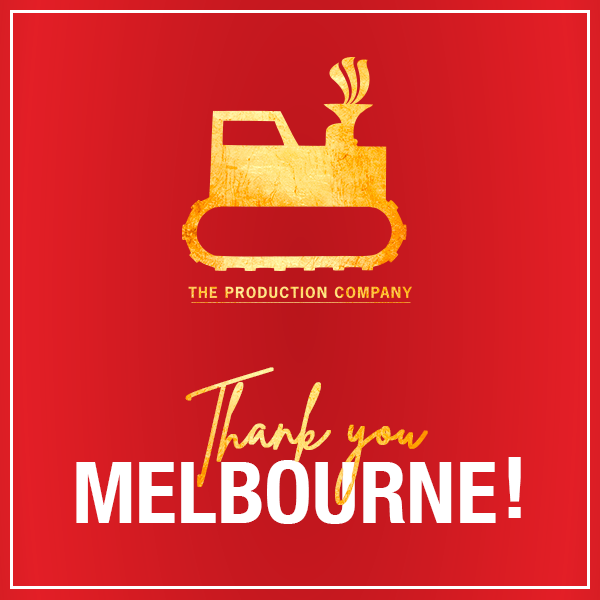 Welcome to The Production Company's Online Archive.
We created this archive to celebrate the rich history of The Production Company and to feature its extraordinary achievements.
Below you'll see an icon for each of the sixty-four musicals presented by The Production Company. Click on the icon for a musical and you can read the original announcement, see the cast and creative team and find a photo gallery. Each musical page includes a copy of the program where you can find the complete company details for that production. Additionally we have included reviews from many shows in the drop down menu called REVIEWS. There is also a drop down menu on the history of The Pratt Prize For Musical Theatre.
The Production Company has presented the Australian premieres of a dozen Australian and Broadway musicals, launched the careers for many of Australia's musical theatre stars, and provided hundreds of artists with their first professional engagement in musical theatre. It has been a golden run! At our resident home, Arts Centre Melbourne, we presented 64 musicals in more than 500 performances between 1999 and 2019. We sold more than a million tickets and created thousands of jobs for artists and creatives and for the wide range of talented professionals working in our entertainment industry. We presented and promoted Australia's finest talent and enjoyed the very best of times for 21 wonderful years.
Thank you to our artists, musicians, creatives, makers and crews, and to our audiences, patrons, sponsors and subscribers. You all made our Production Company family an achievement to treasure forever.
Enjoy this archive showcasing our achievements!
 Ken Mackenzie-Forbes AM
Artistic Director
Rachel D Taylor
Executive Director