WINNER of
12 Tony Awards®
including Best Musical
Mel Brooks is pure comic genius. His musical The Producers is the story of Max Bialystock, a struggling Broadway producer and Leo Bloom, a stage-struck accountant. They join forces to strike it rich by producing the worst musical ever seen on Broadway. When they receive a musical script from Franz Liebkind, an ex-nazi storm trooper, which tells the story of Hitler's rise to power in song and dance, they are convinced that they have found a show that is guaranteed to offend just about everybody.
Breaking Box-Office records and taking more than $3 million in a single day, The Producers stars Christie Whelan (The Importance of Being Ernest, Anything Goes and Britney Spears: The Cabaret), Wayne Scott Kermond (Anything Goes, Singin' in the Rain), Trevor Ashley (Hairspray, Fat Swan) and Mitchell Butel (Little Me, Kismet, Sugar).
Andrew Hallsworth and Dean Bryant, the Directors who staged Anything Goes last season return to direct and choreograph.
7 PERFORMANCES • 10 TO 15 JULY 2012
Directors
ANDREW HALLSWORTH &
DEAN BRYANT

Costumes
KIM BISHOP and
PARIS

Sound
SYSTEM SOUND
Musical Director
KELLIE DICKERSON
Set
ADAM GARDNIR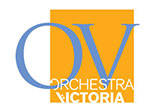 Choreographer
ANDREW HALLSWORTH
Lighting
PAUL JACKSON
By arrangement with Hal Leonard Australia Pty Ltd. Exclusive agent for Music Theatre International (NY)
PHOTOGRAPHY BY JEFF BUSBY