"Melbourne's spiritual home of musicals" ~ The Age
Since 1999, Melbourne was serenaded by The Production Company, celebrating the best of Broadway and starring the cream of Australian talent. Each season featured three glorious musicals at Arts Centre Melbourne.
Chairman, Jeanne Pratt AC, and her team engaged the best directors, choreographers and designers to stage these shows to best effect. The Production Company Orchestra played the unforgettable scores with thrilling success under Australia's best conductors.
With just two weeks of whirlwind rehearsal in the studio and one week technical rehearsal in the theatre before opening each season, The Production Company shows were energetic and brilliant celebrations of the best of Broadway.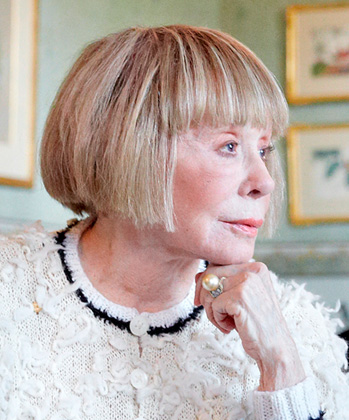 Jeanne Pratt is a distinguished Australian who has made her mark in business, philanthropy, the arts, and public service.
Born in Lowicz, Poland, she migrated to Australia in 1939 with her Jewish refugee parents as World War ll threatened in Europe. Educated at Sydney Girls High School and the University of Sydney, she worked as a journalist in newspapers and television.
After her marriage to Richard Pratt in 1959 she became a director of Visy Industries which the Pratt family had established in Melbourne in 1948, and which has since become the world's largest privately owned packaging, paper and recycling company.
During the 1980s, Richard and Jeanne acquired the National Trust classified property Raheen in the Melbourne suburb of Kew. Jeanne spent the next 15 years restoring and extending the property to make it one of Melbourne's most recognisable and significant historic mansions. By regularly opening their home for functions, Richard and Jeanne have helped raise many millions of dollars for hundreds of charities and causes.
Jeanne has devoted much of her life to active community service through her support of an extensive variety of philanthropic and arts activities.
In March 1998 Jeanne established The Production Company, a not-for-profit theatrical company which performs Broadway musicals to sell-out audiences, thus providing employment and stimulating the music theatre industry. As Chair of the Board, Jeanne is hands-on in all facets of the company.
Amongst her many roles, Jeanne is Life Governor of the Australian International Opera Awards, Patron of the Melbourne Theatre Company, a former Chairman of Opera Foundation Victoria for 20 years, and a director on the Board of Melbourne Theatre Company for 10 years.
In addition she is committed to the Combined Emergency Services Victoria, and a Patron of the Australian Council of Christians and Jews.
Amongst her many awards, Jeanne received the Order of Australia in 1989, the B'nai B'rith International Gold Medal in 1998, she became a Companion of the Order of Australia in 2002, and in 2007 the United Israel Appel-Keren Hayesod honoured her with the Lion of Judah medal for her support of education in Israel.
Jeanne has been a long time supporter of the Carlton Football Club, and after Richard's death in 2009 was made Patron of the Club. In March 2011 she became Senior Vice President.
In August 2011, Melbourne's Swinburne University of Technology awarded Jeanne an honorary doctorate for her contribution to the arts, Australian society, and the university. She joined the National Gallery of Australia Council in October 2011.
Jeanne was awarded Victorian of the Year in July 2013.
In May 2016, Monash University awarded Jeanne with an Honorary Doctor of Laws degree.  At the graduation ceremony it was announced Jeanne would donate $1,000,000 to Monash University's Centre for Theatre & Performance.  The donation established the Jeanne Pratt Musical Theatre Artists in Residence program.
Jeanne has three children and nine grandchildren.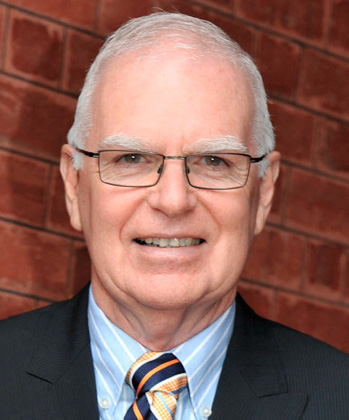 KEN MACKENZIE-FORBES AM
Artistic Director
A Director of The Production Company in Melbourne since 1999, Ken was also the inaugural Artistic Director from 1999 until 2001 and has been in this position since 2009.
For nineteen years Ken was General Manager of the Victoria State Opera. Under his management the VSO, by the early 1980's, had become recognised as one of the most successful performing arts companies in Australia.
Ken is an executive producer of opera, musical theatre and major events. His successes include national tours of the musicals HMS Pinafore, West Side Story, Anything Goes and the New York…
…Shakespeare Festival's The Pirates of Penzance (1984). Major arena productions he has produced include Carmen, Aida and The Puccini Spectacular. He also co-produced national concert tours by Dame Kiri Te Kanawa, Placido Domingo, Jose Carreras and Anthony Warlow.
Ken was Artistic Director for IMG Australia for four years, where he produced the national tours of the hit musicals Chicago and My Fair Lady.
He established Macks Entertainment in 1999 and co-produced national tours of the musicals, Annie, The Wizard of Oz, (both with SEL/GFO) and Hair with The Production Company.
An Arts Graduate of the University of Queensland, Ken's first position in the music industry was as Senior Music Officer with The Australia Council for four years.
From 1997 to 1999 he was an international judge of the Placido Domingo World Opera Contest.
In 1986 he was made a Member of the Order of Australia for his services to the music industry.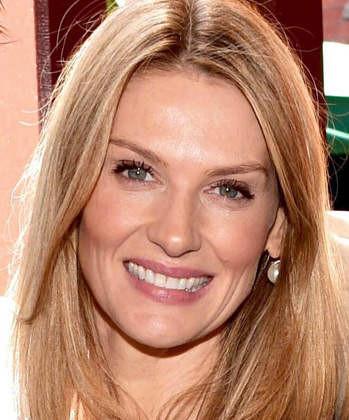 RACHEL D TAYLOR
Executive Director
Rachel D Taylor joined The Production Company as Production Coordinator in 1999, its inaugural season, and was General Manager from 2000 to 2006. She was appointed Executive Director at the end of 2006, and has worked on every musical in the company's history.
Whilst studying a Bachelor of Arts Degree (History / Literature) Rachel began her career with Cameron Mackintosh Pty Ltd in Melbourne working backstage on Les Miserables and The Phantom of The Opera.
She then trained in company management under the late, great Kevin Hanily on the national tour of Andrew Lloyd Webber's Joseph and the Amazing…
… Technicolor Dreamcoat for The Really Useful Company.
Rachel went on to work as Company Manager for Victoria State Opera (VSO), and toured nationally on West Side Story for VSO / IMG. She later toured as Company Manager for Jon Nicholls on his Australia tour of Jolson The Musical.
Rachel formed part of VSO's Musicals & Concerts Division as Production Coordinator: highlights included the Australian arena tour of The Puccini Spectacular.
Rachel then joined IMG's newly created Arts & Entertainment Division with Ken Mackenzie-Forbes AM. Her production highlights there include producing tours of West Side Story, Shirley Bassey, My Fair Lady and Chicago The Musical.
Rachel is a panelist for The Grassroots Initiative, Home Grown Musicals Australia, and has been a nominating member of the Helpmann Awards © Musicals Panel, and panelist for the ASCAP Musical Theatre Workshop at The Festival of Broadway with Stephen Schwartz.  She is a Director of  The Production Company.

Chairman Jeanne Pratt AC
Artistic Director Ken Mackenzie-Forbes AM
Executive Director Rachel D Taylor
Stephen Marks
Deborah Beale AM
Keith Beecher OAM
Krystyna Campbell-Pretty AM
Mark Gogoll
John Hay-Mackenzie
Gary Krauss AM
David Mann AM
Ross Mollison
Online Archive designed by
THE DIRECTORS AND STAFF LISTED ABOVE AS AT JANUARY 2020.
TO VIEW FULL DETAILS OF THE ARTISTS AND COMPANY MEMBERS FOR EACH MUSICAL GO TO THE HOME PAGE AND CLICK ON THE ICON FOR THE MUSICAL.
Chairman
Jeanne Pratt AC
Artistic Director
Ken Mackenzie-Forbes AM
Executive Director
Rachel D Taylor
Hon. Company Secretary
Don Maloney
Director
Stephen Marks Hon. Treasurer
Deborah Beale AM
Keith Beecher OAM
Krystyna Campbell-Pretty AM
Mark Gogoll
John Hay-Mackenzie
Gary Krauss AM
David Mann AM
Ross Mollison
PA To Jeanne Pratt AC
Chris Gibbons
Development Manager
Simone Goodwin
Associate Producer
Min McCallum
Technical Director
David Miller
Executive Consultant
James Kempster
Marketing AKA Australia
Vas Katos and Team
Publicity By CAVANAGH PR
Julie Cavanagh
Financial Services
McQueen Group
Online Archive designed by ZEPOL
Christa Lopez White