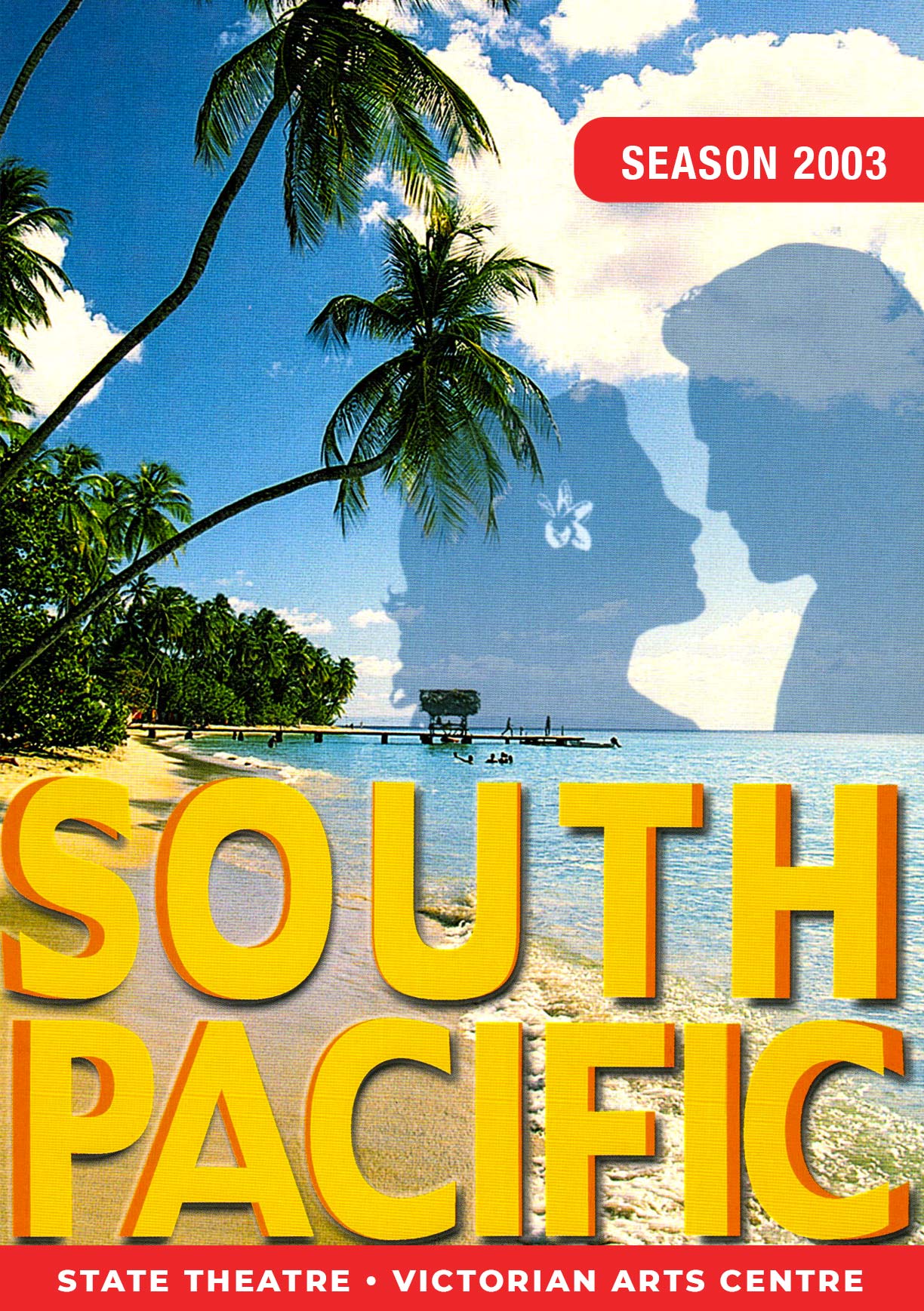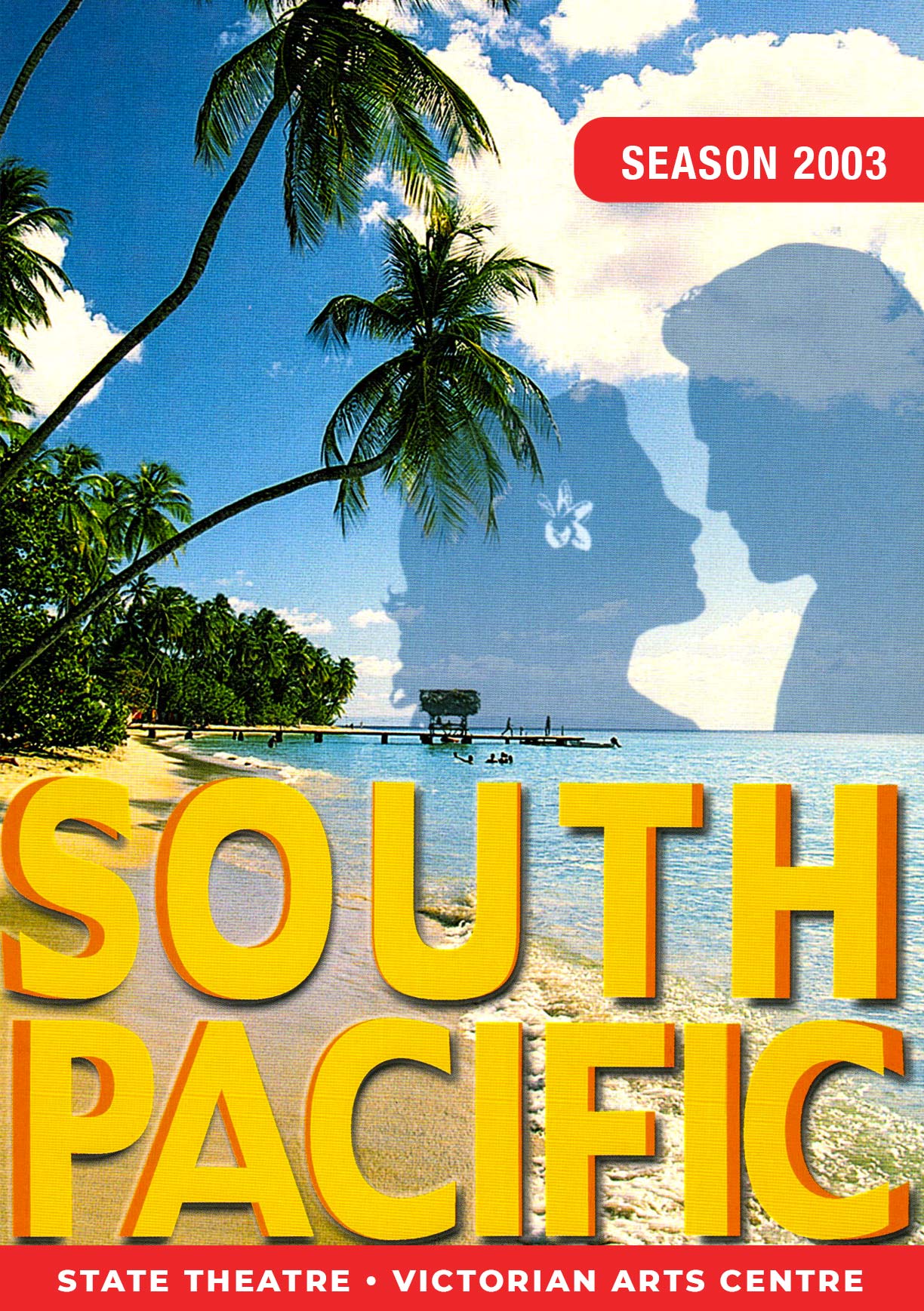 I'M GONNA WASH THAT MAN RIGHT OUTTA MY HAIR
Starring John Diedrich (Chicago), Katrina Retallick (Grease) Matt Hetherington (HAIR) & Marty Fields (Anything Goes) South Pacific is one of the of the most celebrated of Rodgers and Hammerstein's musicals. Set on an island paradise during World War II, two parallel love stories are threatened by the dangers of prejudice and war.
Songs include: Some Enchanted Evening, Bali Ha'i, Younger Than Springtime, There is Nothing Like a Dame and I'm Gonna Wash That Man Right Outta My Hair.
5 PERFORMANCES • 20 – 23 AUGUST 2003
Co-Directors
John Diedrich &
Jo-Anne Robinson
Set & Costume Designer
Richard Jeziorny
Musical Director/Conductor
Guy Noble
Lighting Designer
Philip Lethlean

Choreographer
Jo-Anne Robinson
Sound Design
Mark Benson, Nick Reich
& Julian Spink for
System Sound