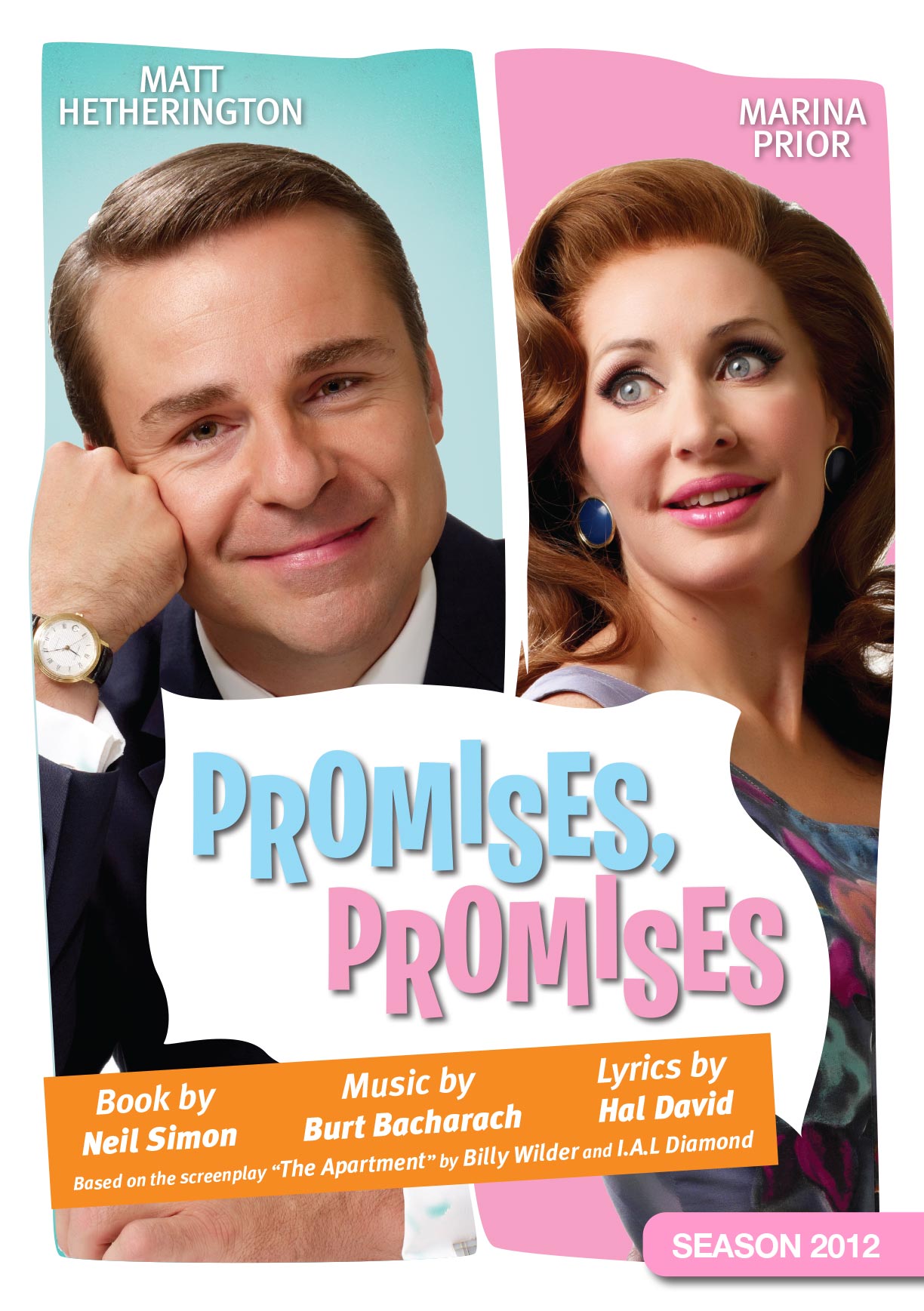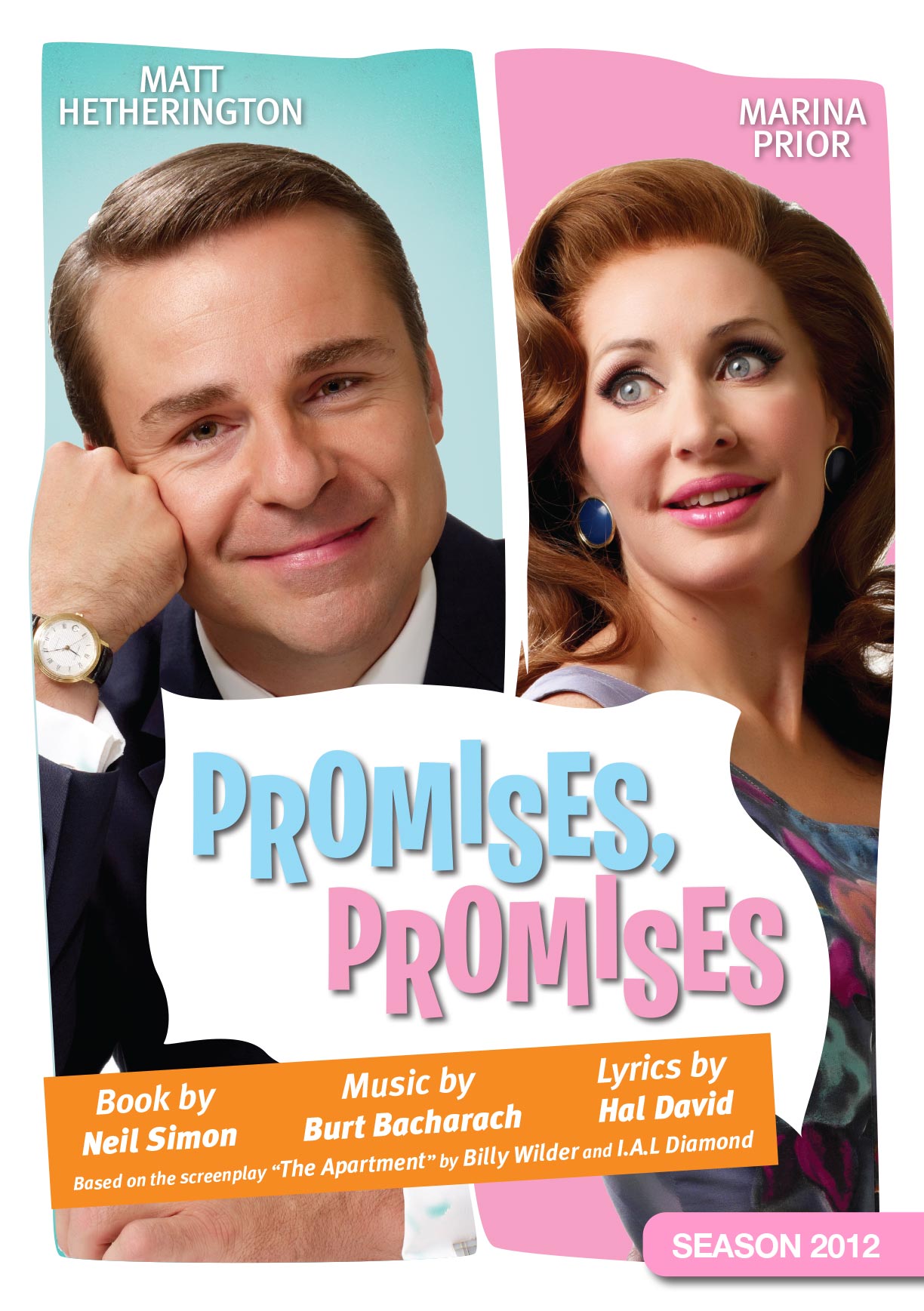 AN INTOXICATING EVENING OF
BROADWAY MAGIC
Set in Manhattan in the '60s, Promises, Promises stars Australia's favourite leading lady, Marina Prior (Mary Poppins, Dirty Rotten Scoundrels) as Fran Kubelik, the cafeteria waitress whose romantic troubles have got her down and Matt Hetherington (Dirty Rotten Scoundrels, Sugar) as Chuck Baxter, the enterprising associate on the way up. This smart and sexy musical is based on the Oscar-winning Billy Wilder film, The Apartment. 
Promises, Promises has a score by the Academy Award-winning team of Burt Bacharach and Hal David, and book by the legendary Neil Simon who with this musical, tickles your funny bone and then breaks your heart. Their hits from this show are I Say a Little Prayer, I'll Never Fall in Love Again and Promises, Promises.
One of Australia's most respected filmmakers, Nadia Tass directs her first show for The Production Company and Musical Director, Guy Simpson  (Miss Saigon, Love Never Dies) makes a most welcome return to conduct all performances. 
In its original Broadway season, Promises, Promises played for four years and the 2010 revival starred Kristin Chenoweth and Sean Hayes. 
6 PERFORMANCES • 3 TO 7 OCTOBER 2012
Director
NADIA TASS
Costumes
ISAAC LUMMIS
Sound
SYSTEM SOUND
Musical Director
GUY SIMPSON
Set
Andrew Bellchambers

Choreographer
Tanya Mitford
Lighting
Martin Kinnane
Produced For

The Broadway Stage By
David Merrick
By arrangement with Tams-Witmark Music Library, inc.,
560 Lexington Avenue,  New York, New York, 10022
PHOTOGRAPHY BY JEFF BUSBY