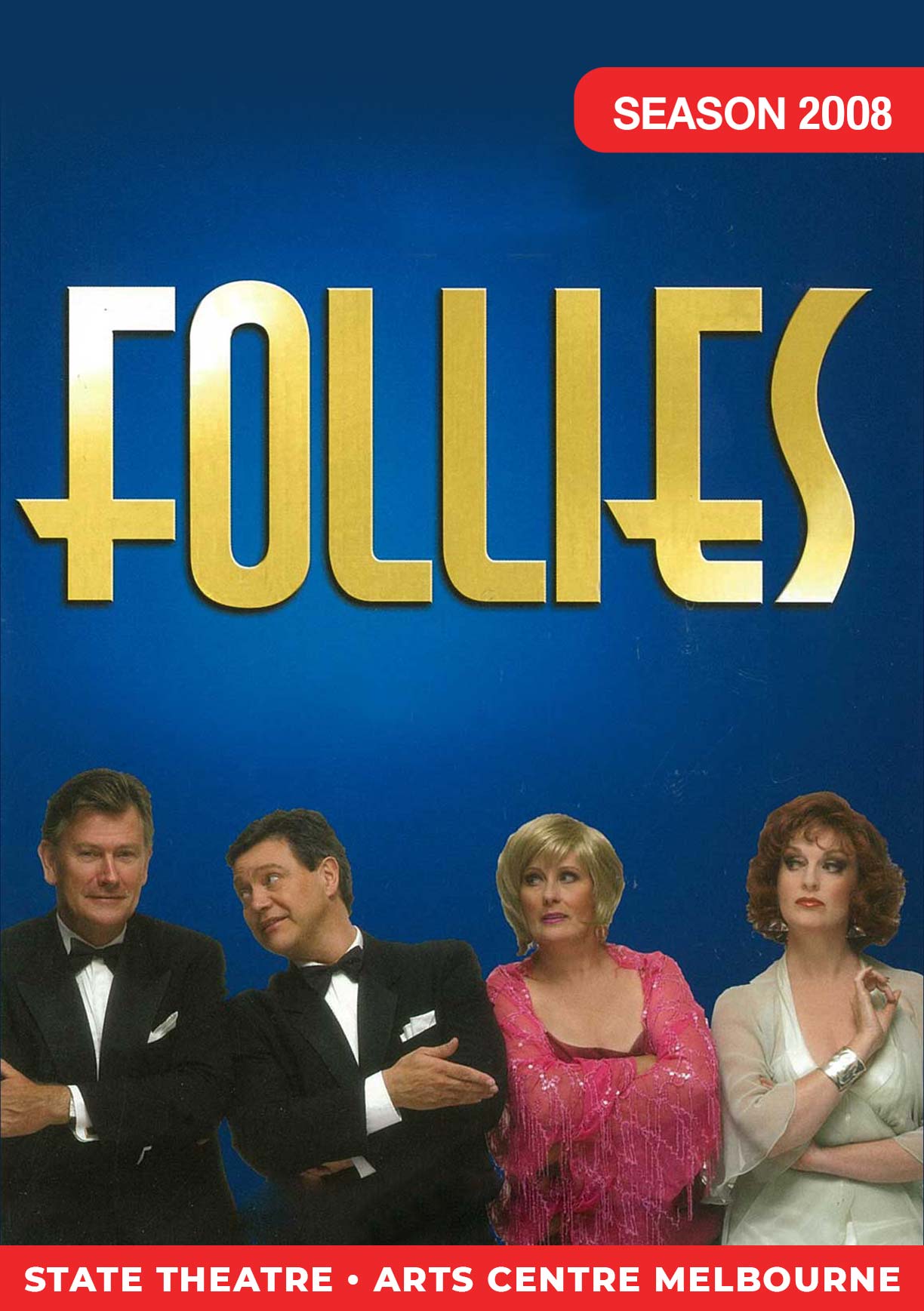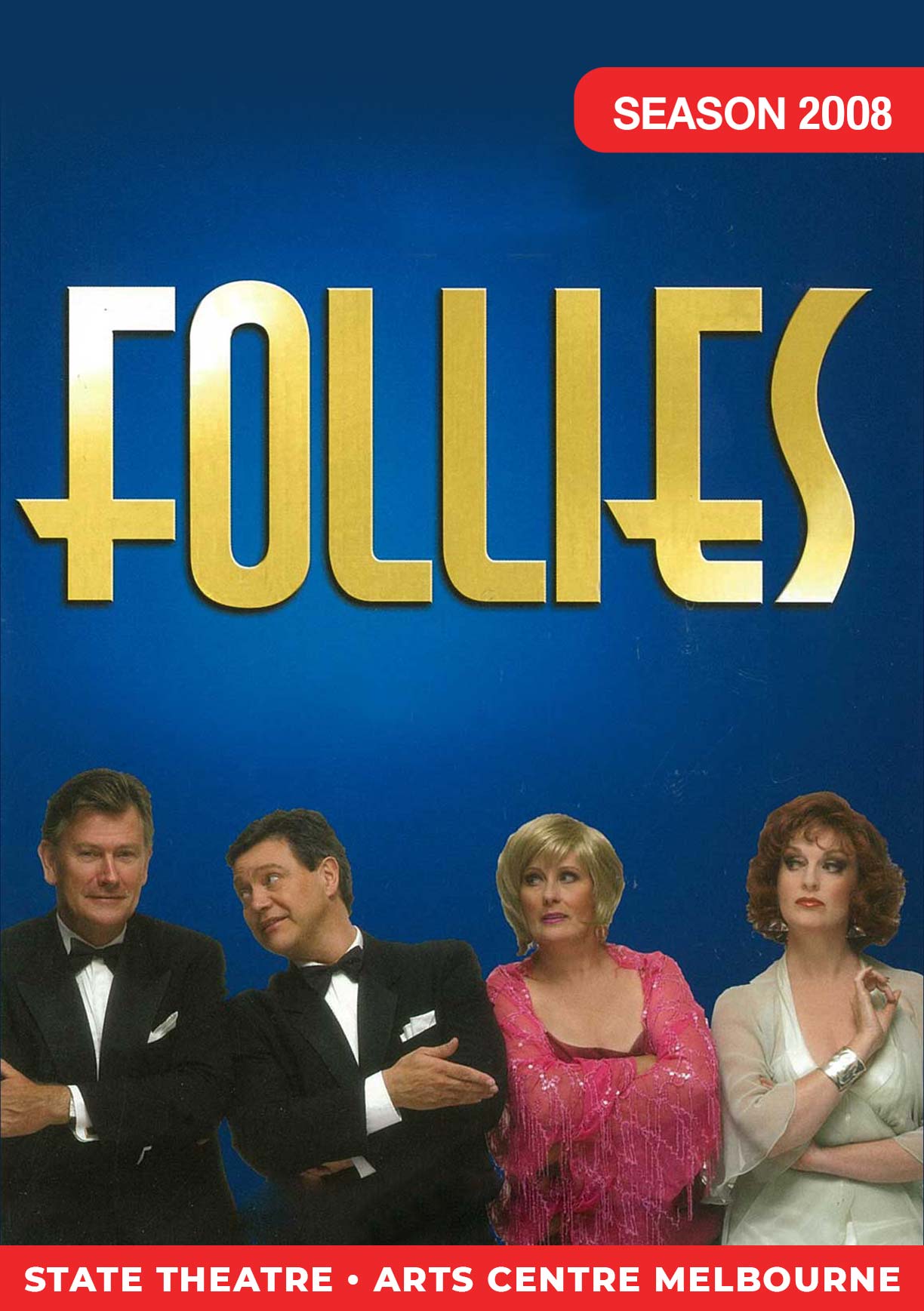 WHO'S THAT WOMAN?
Book by JAMES GOLDMAN
Music and Lyrics by STEPHEN SONDHEIM
Directed originally on Broadway by Harold Prince
THE LONG AWAITED LEGENDARY MUSICAL STARRING
JOHN DIEDRICH, ANNE WOOD, PHILIP GOULD, DEBRA BYRNE, MONIQUE BRYNNEL, KENNETH COLLINS, JUDI CONNELLI, NANCYE HAYES, MELISSA LANGTON, PATTI NEWTON, JUDITH ROBERTS AND BUD TINGWELL
To launch our 10th anniversary season is the great musical Follies.
It takes place on the stage of an about-to-be-demolished theatre in 1971. Impresario, Dimitri Weismann is hosting a reunion party for the Weismann Girls who descended his theatre's staircase in opulence and style in the Follies revues from 1918 to 1941.
This joyously nostalgic party gives each of the guests a chance to step into the limelight and briefly revisit their magical past, On stage for this night of nights will be stars of Australian musical theatre.
Glamorous dance sequences evoke an era of dazzling chorus girls and memorable melodies. These showbiz sequences are the deceptively bright wrapping paper for James Goldman's dark book in which the former stars, feeling a sense of regret, reflect on times when life was more settled and more optimistic.
Stephen Sondheim's award-winning score includes the unforgettable songs Beautiful Girls, Waiting for The Girls Upstairs, Broadway Baby, Too Many Mornings, Could I Leave You?, and Losing My Mind.
6 PERFORMANCES • 16 – 20 July, 2008
Director
Roger Hodgman
Costume Designer
Victoria Rowell
Sound Design
Peter Grubb, Shelly Lee & Mark Benson
for
System Sound
Musical Director/Conductor
Guy Simpson
Set Designer
Richard Jeziorny
Orchestra Victoria
Ellen Mentiplay, Leader
Choreographer
Dana Jolly
Lighting Designer
Paul Jackson
PHOTOGRAPHY BY GAVIN D ANDREWS
At performances following the opening night the role of Dimitri Weissman was performed by Grant Smith and
the role of Solange La Fitte was performed by Joanna Fripp