Sit Down You're Rockin' the Boat
Described as "a triumph and a delight", "a work of art" and the "perfect musical comedy", Guys and Dolls brings Damon Runyan's much loved New York underworld to life. Gangsters, gamblers, evangelists and showgirls inhabit this musical fable of Broadway which features the much loved songs: Luck Be A Lady, Sit Down You're Rockin' the Boat, I've Never Been in Love Before and Adelaide's Lament (A Person Can Develop a Cold).
Sky Masterson (David Campbell), a gambler loses a bet and his heart, to Sarah Brown (Amanda Harrison), an idealistic Salvation Army Missionary. Nathan Detroit (Marty Fields) is the proprietor of the 'oldest established permanent floating crap game in New York' and the cabaret singer, Miss Adelaide (Marina Prior) is his long suffering fiancée.
The famous 1955 film version starring Marlon Brando, Frank Sinatra and Jean Simmons cemented Guys and Dolls as a true Broadway classic, loved by men and women alike.
4 PERFORMANCES • 16, 18 &19 AUGUST 2000
Director
Roger Hodgman
Costume Designer
Victoria Rowell
Sound Design
Nick Reich for
System Sound
Musical Director/Conductor
Jean McQuarrie
Set Designer
Leon Salom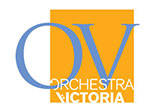 Choreographer
Kelly Aykers
Lighting Designer
Jamieson Lewis
PHOTOGRAPHY BY JEFF BUSBY