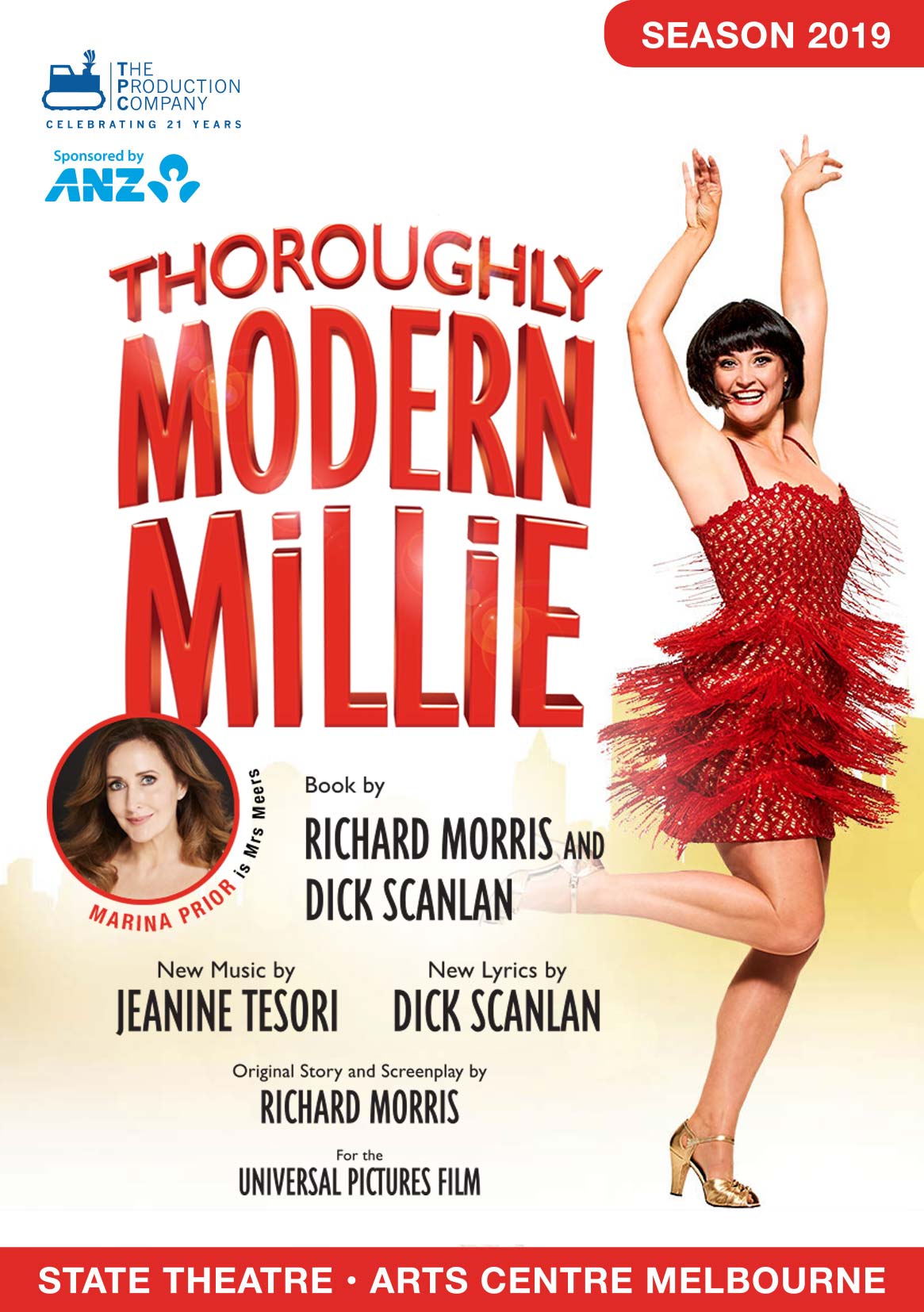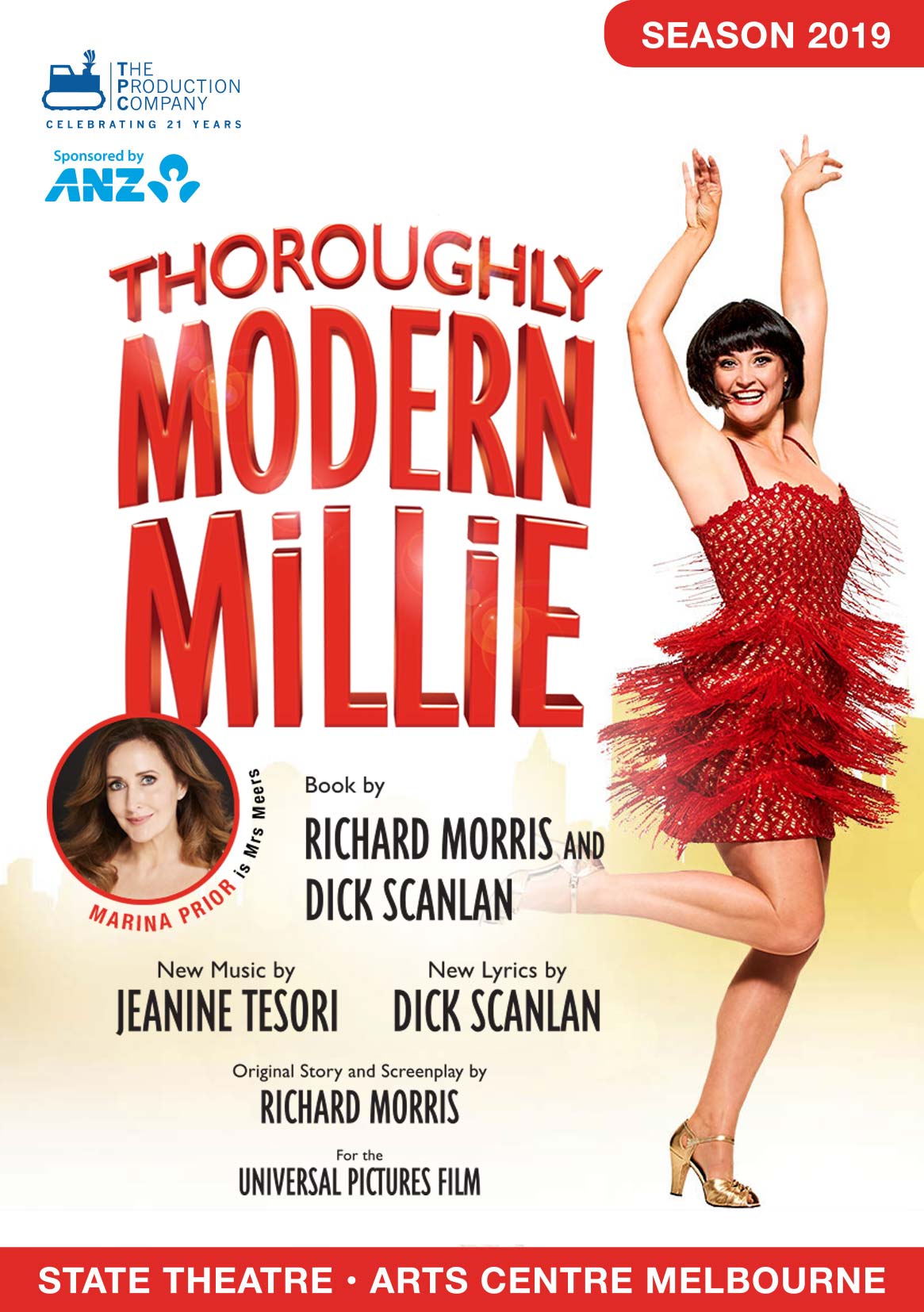 BEAT THE DRUM CAUSE HERE COMES THOROUGHLY MODERN MILLIE NOW!
It's the height of the jazz age, the roaring 20's, and small-town girl Millie Dillmount has just arrived in New York City, ready to make her dreams come true.
Millie's plan is simple: find a job as a secretary for an eligible bachelor, and then marry him. It doesn't take long for Millie's "thoroughly modern" plan to go awry. Her conniving landlady Mrs Meers plots to kidnap Millie's best friend Dorothy and sell her into slavery.  Her wealthy boss Trevor Graydon seems entirely uninterested in her flirtations,  and – worst of all – Jimmy, the man with whom she falls head over heels in love, doesn't have a penny to his name. 
Annie Aitken stars as Millie. Her performance in Candide for Sydney Philharmonia Choirs was hailed as 'a show-stopping tour-de-force' (SMH).  Australia's favourite leading lady, Marina Prior is Mrs Meers, Claire Lyon (Phantom of The Opera) is Miss Dorothy Brown, Queenie van de Zandt (King Kong) is Muzzy Van Hossmere,  Adam-Jon Fiorentino (Aladdin) is Trevor Graydon, and Nigel Huckle (Hello, Dolly!) is Jimmy Smith. Also starring Keith Brockett, Jonathan Chan and Angela Scundi.
The winner of six Tony Awards, including Best Musical, Thoroughly Modern Millie is based on the 1967 Academy Award-winning film and was the most awarded new show on Broadway in 2002. 
11 PERFORMANCES • 3 TO 11 AUGUST 2019
Musical Director
PETER CASEY
Choreographer
CHRISTOPHER HORSEY
THE PRODUCTION COMPANY ORCHESTRA
PHOTOGRAPHY BY JEFF BUSBY