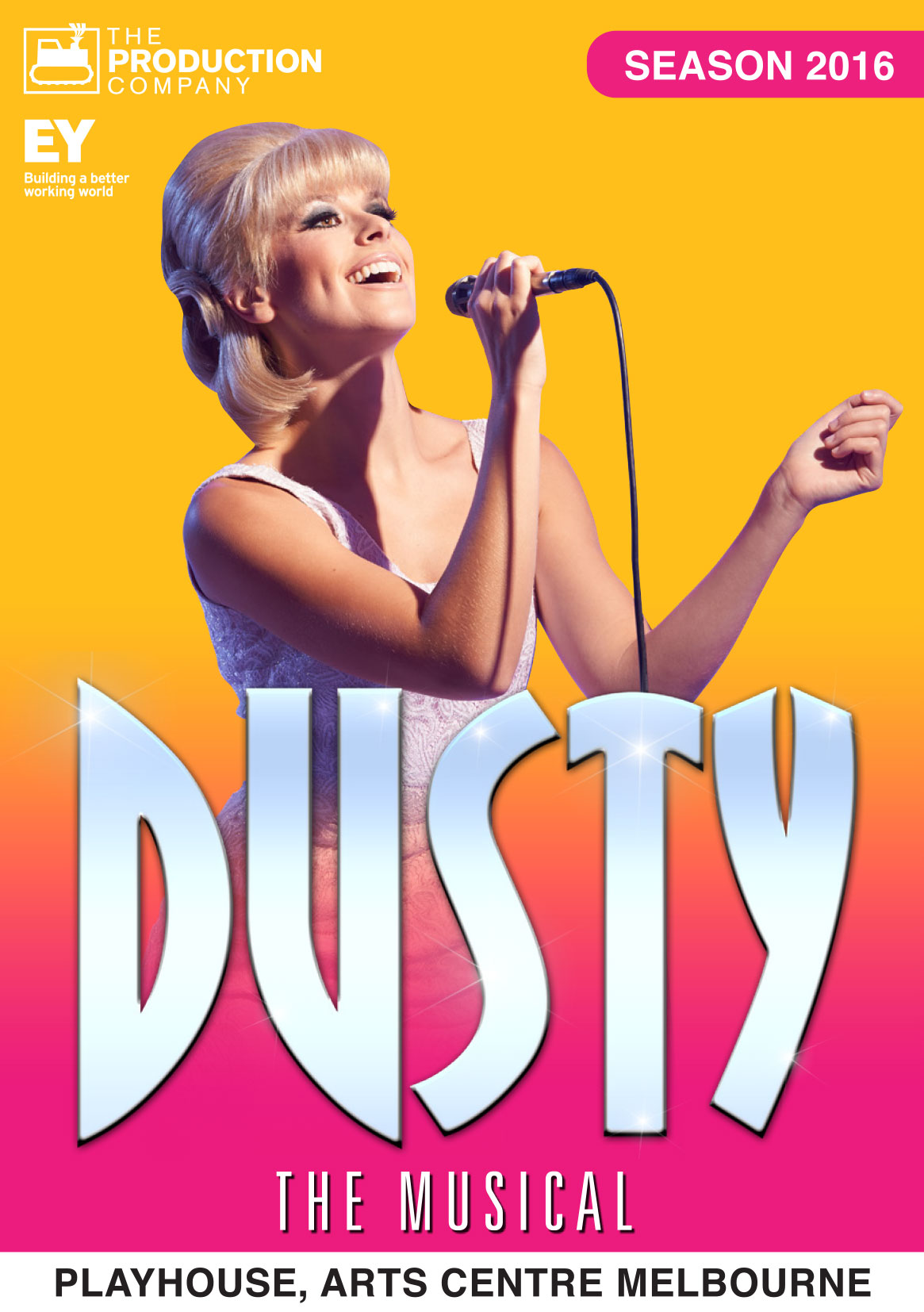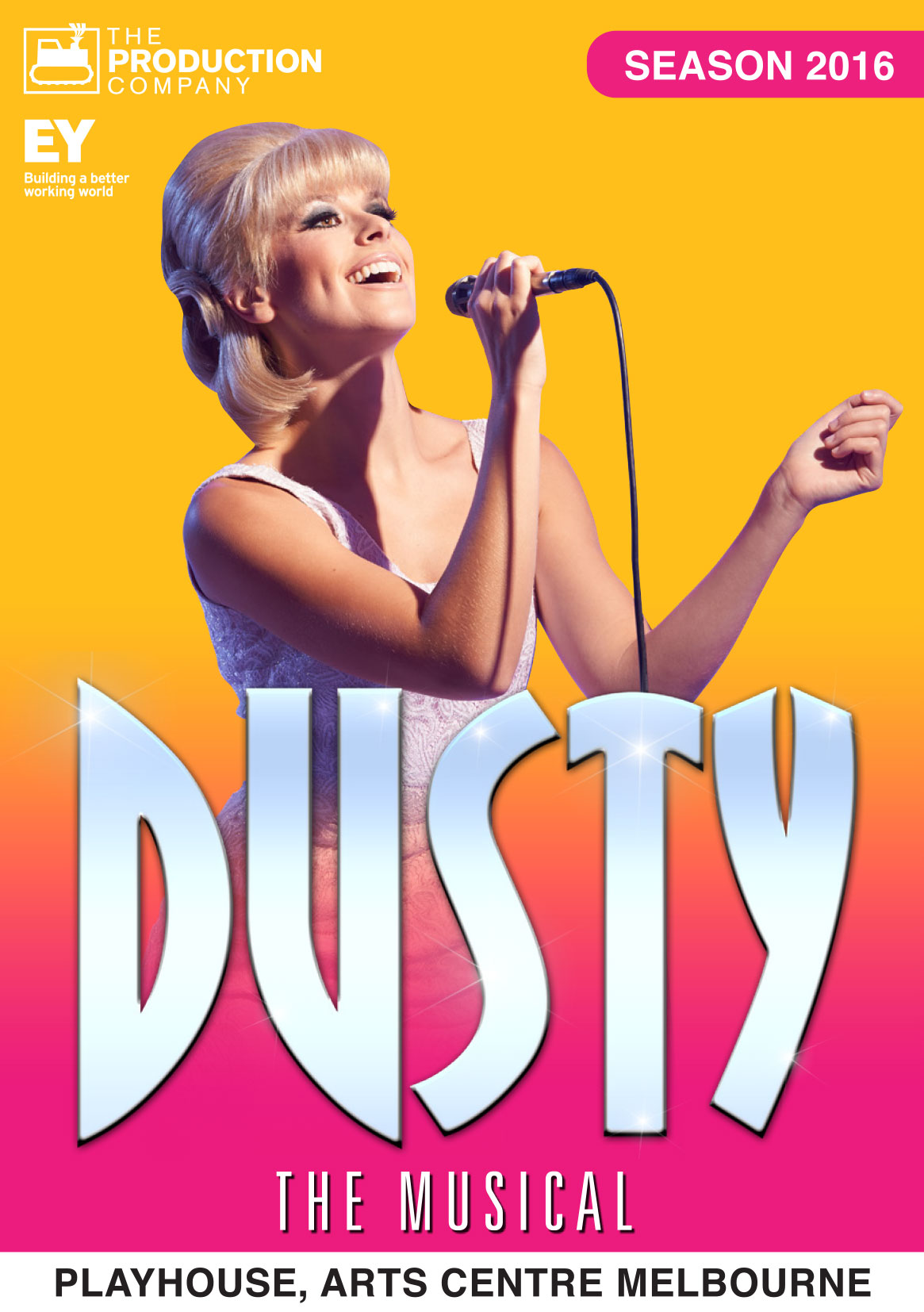 "It happens to be true,
I only want to be with you"
In the 1960's, Dusty Springfield took the world by storm with her unique, sensual soul singing and a score of hits including I Only Want To Be With You, Wishin' and Hopin', The Look of Love, You Don't Have to Say You Love Me, I Just Don't Know What to Do With Myself and Son of a Preacher Man.
DUSTY the musical features these hits and many more! It's the story of the shy, young Londoner, Mary O'Brien who transforms herself into the blonde, pop-icon Dusty Springfield, the legend who came to symbolise the swinging 60's.
Amy Lehpamer returns to The Production Company in the role of Dusty Springfield. Currently starring as Maria in The Sound Of Music, Amy's awards include Best Actress in a Leading Role in a Musical, Sydney Theatre Awards 2016.
The brilliant Todd McKenney returns in the role of Rodney, Dusty's camp, loyal hairdresser and long time confidant. Elenoa Rokobaro makes her Production Company debut in the role of Reno.
DUSTY the musical is the creation of the Australian writers John-Michael Howson, David Mitchell and Melvyn Morrow. Ten years since it's Australian debut, it's time to fall in love with DUSTY all over again.
17 PERFORMANCES • 12 TO 27 NOVEMBER 2016
Director
JASON LANGLEY

Costume Designer
ISAAC LUMMIS
Musical Director
MICHAEL TYACK

Set Designer
Anna Cordingley
Choreographer
MICHAEL RALPH

Lighting Designer
TRENT SUIDGEEST
THE PRODUCTION COMPANY ORCHESTRA
By arrangement with ORiGiNTM Theatrical on behalf of Theatrical Rights Worldwide, New York
PHOTOGRAPHY BY JEFF BUSBY