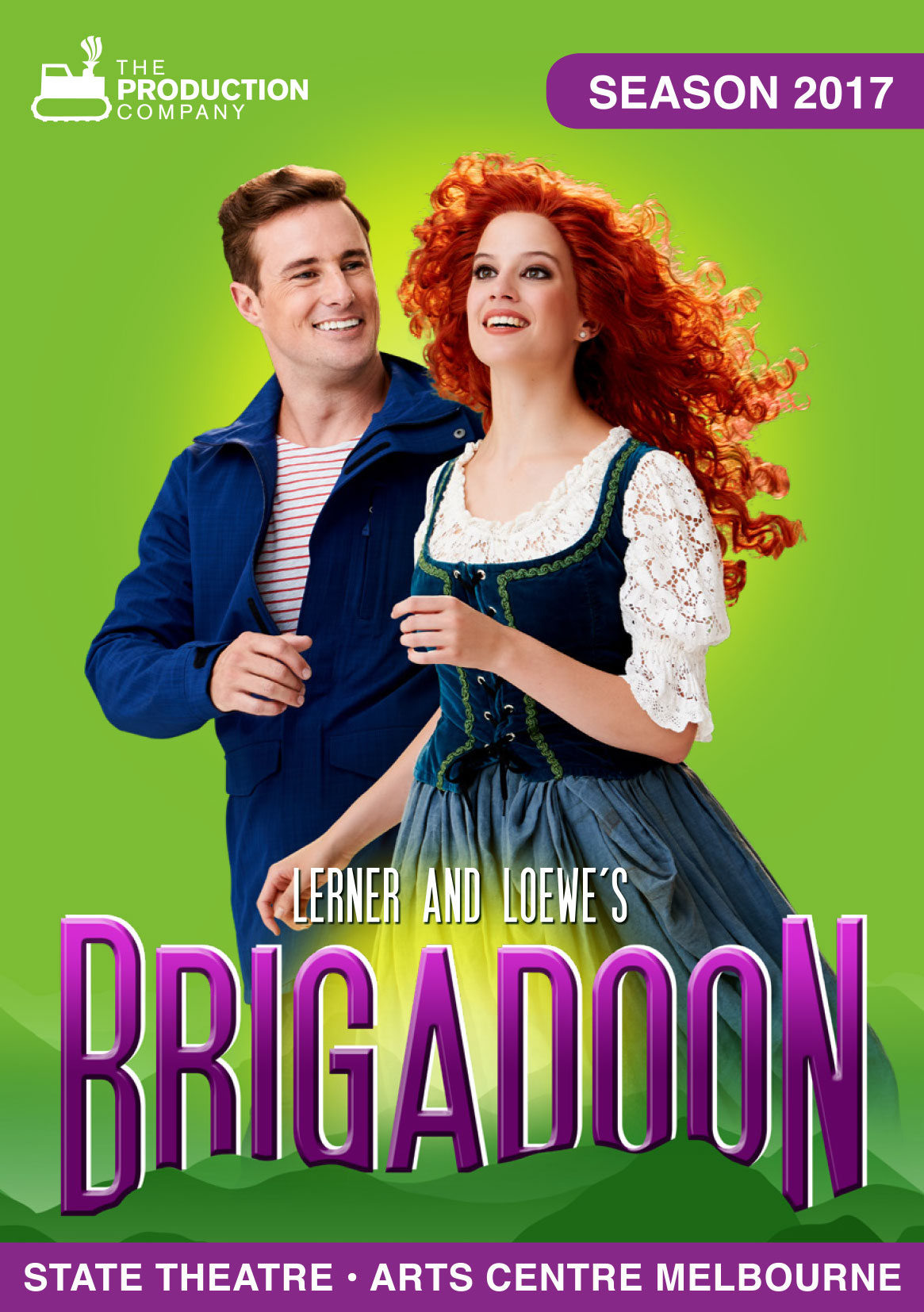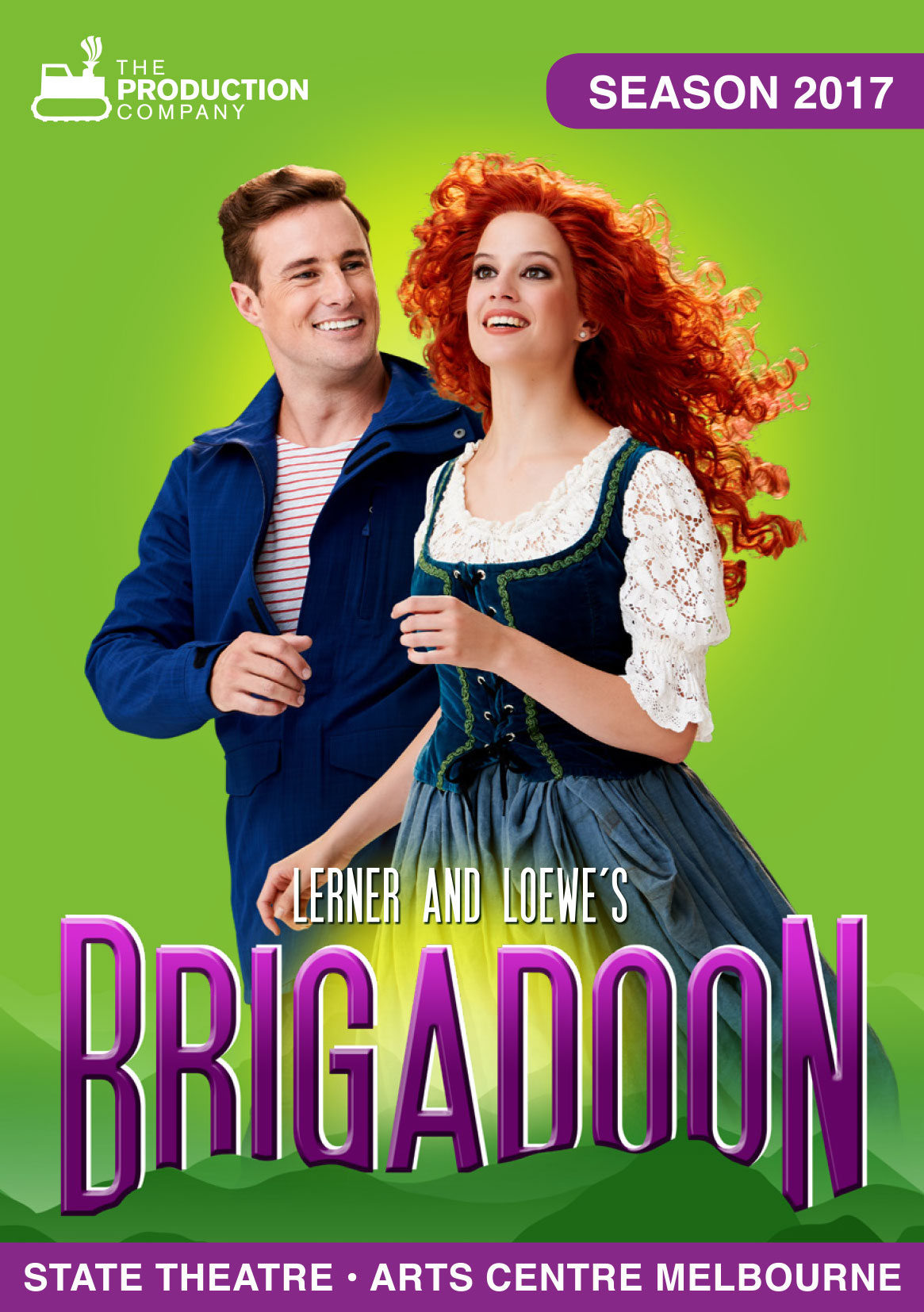 Brigadoon is the story of New Yorkers Tommy Albright and Jeff Douglas who get lost on their vacation to the Scottish Highlands, and stumble upon Brigadoon, a mythical village that appears for one day every hundred years. Tommy – who has a fiance in New York – soon falls in love with Fiona, a young woman from Brigadoon. And as Tommy learns, to fall in love means staying forever.
Rohan Browne, Australia's leading man of song and dance, stars as Tommy and soprano Genevieve Kingsford makes her Production Company debut as Fiona. The legendary Nancye Hayes is the matriarch Mrs Forsythe, the heart and soul of Brigadoon. Elise McCann is the hilarious Meg, who looks for love in all the wrong places. Luke Joslin is Jeff, Tommy's fun but cynical best friend who doesn't believe in love. Also starring Stefanie Jones, Matthew Manahan, Stephen Hall, Sally Bourne and Joel Granger.
Lerner and Loewe, who created Gigi, My Fair Lady and Camelot, created some of their best loved standards for Brigadoon – Almost Like Being In Love, I'll Go Home With Bonnie Jean and The Heather on The Hill.
Director Jason Langley, Musical Director Michael Tyack and Costume Designer Isaac Lummis who created Dusty last season, return for Brigadoon. They are joined by an incredible creative team.
Brigadoon features a cast of 28, a band of 21 and a real-life piper playing Scottish bagpipes.
11 PERFORMANCES • 28 OCTOBER TO 5 NOVEMBER
Director
JASON LANGLEY

Costumes
ISAAC LUMMIS
Musical Director
MICHAEL TYACK
Set
CHRISTINA SMITH
Choreographer
CAMERON MITCHELL
Lighting
MATT SCOTT
Sound
PETER GRUBB, KELVIN GEDYE, JOHN SCANDRETT. SYSTEM SOUND

THE PRODUCTION COMPANY ORCHESTRA
By arrangement with Tams-Witmark Music Library, Inc.,
560 Lexington Avenue, New York, New York 10022
Adele Parkinson
Emma Clark
Karla Tonkich
Nelson Gardner
Andrew Kroenert
Jensen Overend
Embla Bishop
Ella Burns
Patrick Cook
Zack Curran
Courtney Glass
Sam Marks
Scott McConnell
Belinda Hanne Reid
Caitlin Spears
Mike Snell
Blake Testro
Romina Villafranca
CJ Joy (Piper)
PHOTOGRAPHY BY JEFF BUSBY