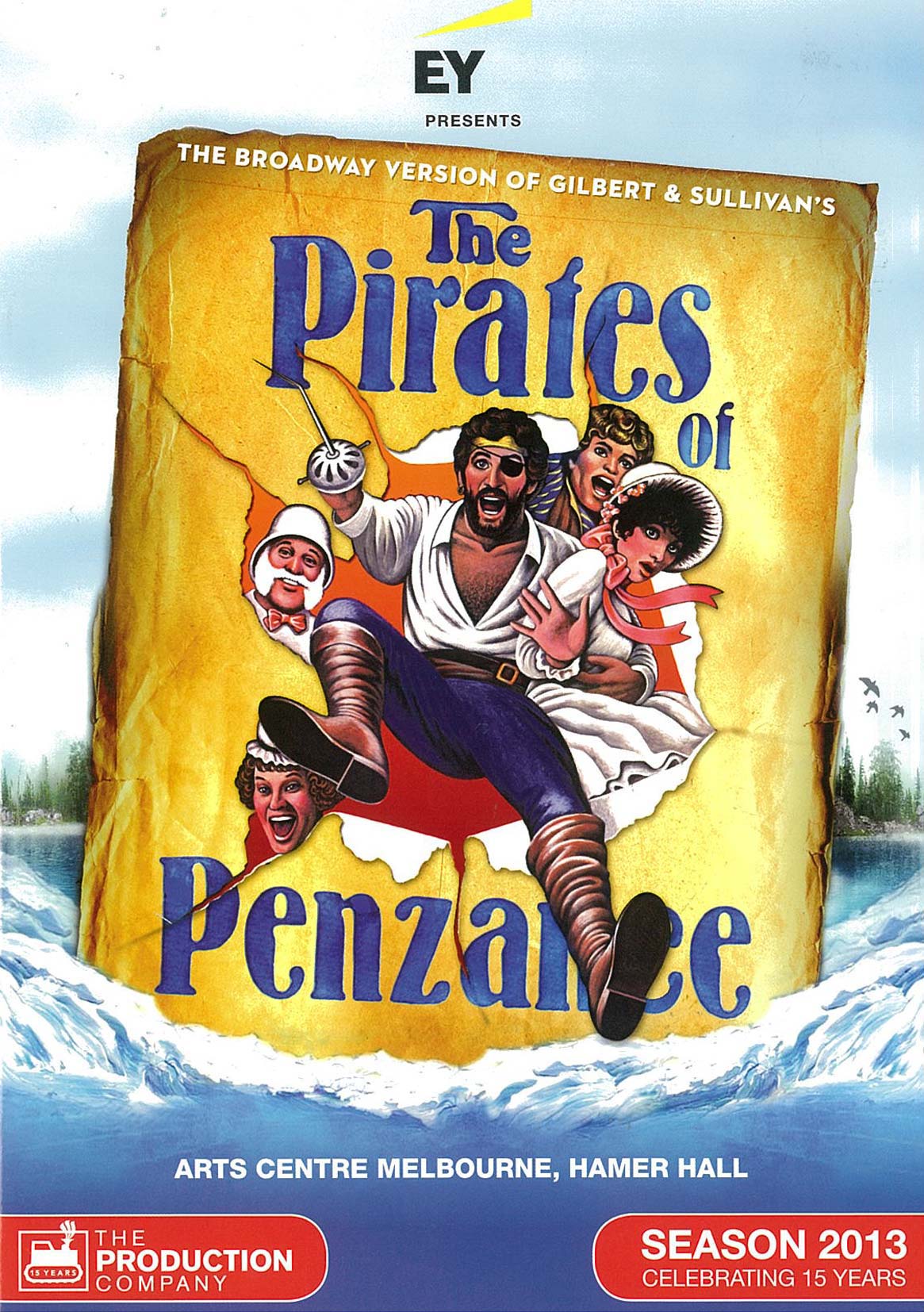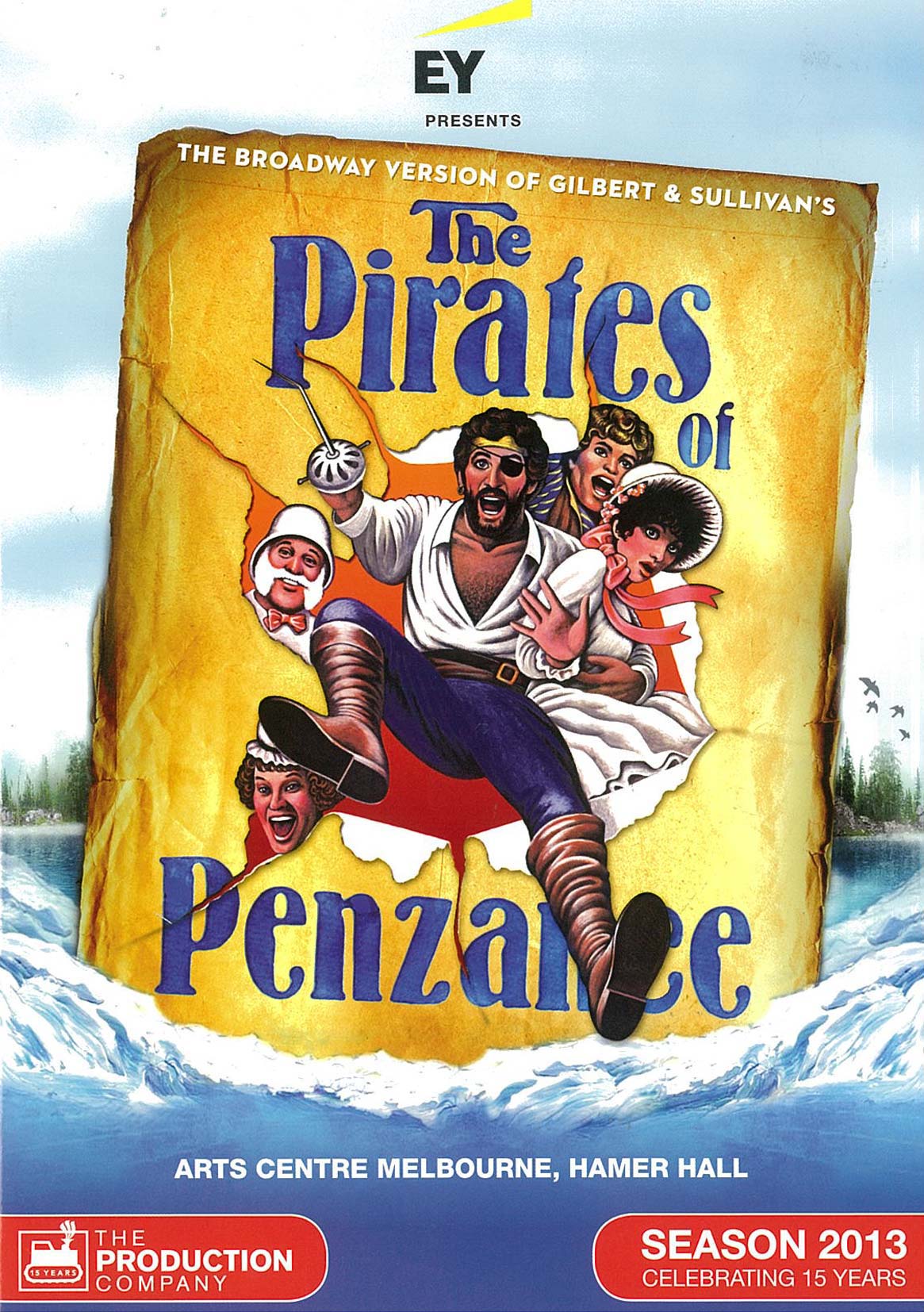 OH, HERE IS LOVE, AND HERE IS TRUTH, AND HERE IS FOOD FOR JOYOUS LAUGHTER
30 years ago this swashbuckling Broadway version of The Pirates of Penzance rocked Hamer Hall. Now Gilbert and Sullivan's most popular musical comedy, with all the laughs, songs and romance that made it a long running Broadway smash, is back in the magnificent new Hamer Hall.
Brilliant creative team, Dean Bryant and Andrew Hallsworth stage this colourful extravaganza. Mathew Frank conducts a score that includes many of Gilbert and Sullivan's most popular numbers: Poor Wandering One!, When the Foreman Bares his Steel, With Cat-Like Tread and Away, Away! My Heart's On Fire.
Starring a dashing young cast including Gareth Keegan as Frederic, Adam Murphy as the Pirate King and Brent Hill as the Sergeant of Police. The hilarious Virginia Gay is Ruth and Wayne Scott Kermond is Major General Stanley.
Frederic is about to reach his 21st birthday. He wants to leave pirating behind, especially after he falls in love with the deliciously innocent Mabel. All does not go well with his plans especially when the Pirate King informs him that, since he was born on the last day of February in a Leap Year, his 21st birthday won't roll around for some time yet. Therefore, he must remain a pirate. Adding to Frederic's horror, the Pirate King decides that his next target is Mabel's dear father, Major General Stanley!
As presented on Broadway by New York Shakespeare Festival, Joseph Papp, Producer
Directed by Wilford Leach • Musical Adaptation by William Elliot • Choreography by Graciela Daniele
6 PERFORMANCES • 30 OCT TO 3 NOV 2013
Director
Dean Bryant
Costume Designers
Tim Chappel & Owen Phillips
Sound Design
Mark Benson, David Greasley, Peter Grubb & David Tonion for System Sound
Musical Director/Conductor
Mathew Frank
Set Designer
Dale Ferguson

Choreographer
Andrew Hallsworth
Lighting Designer
Gavan Swift
By arrangement with Hal Leonard Australia Pty Ltd
Exclusive agent for Music Theatre International (NY)
PHOTOGRAPHY BY JEFF BUSBY