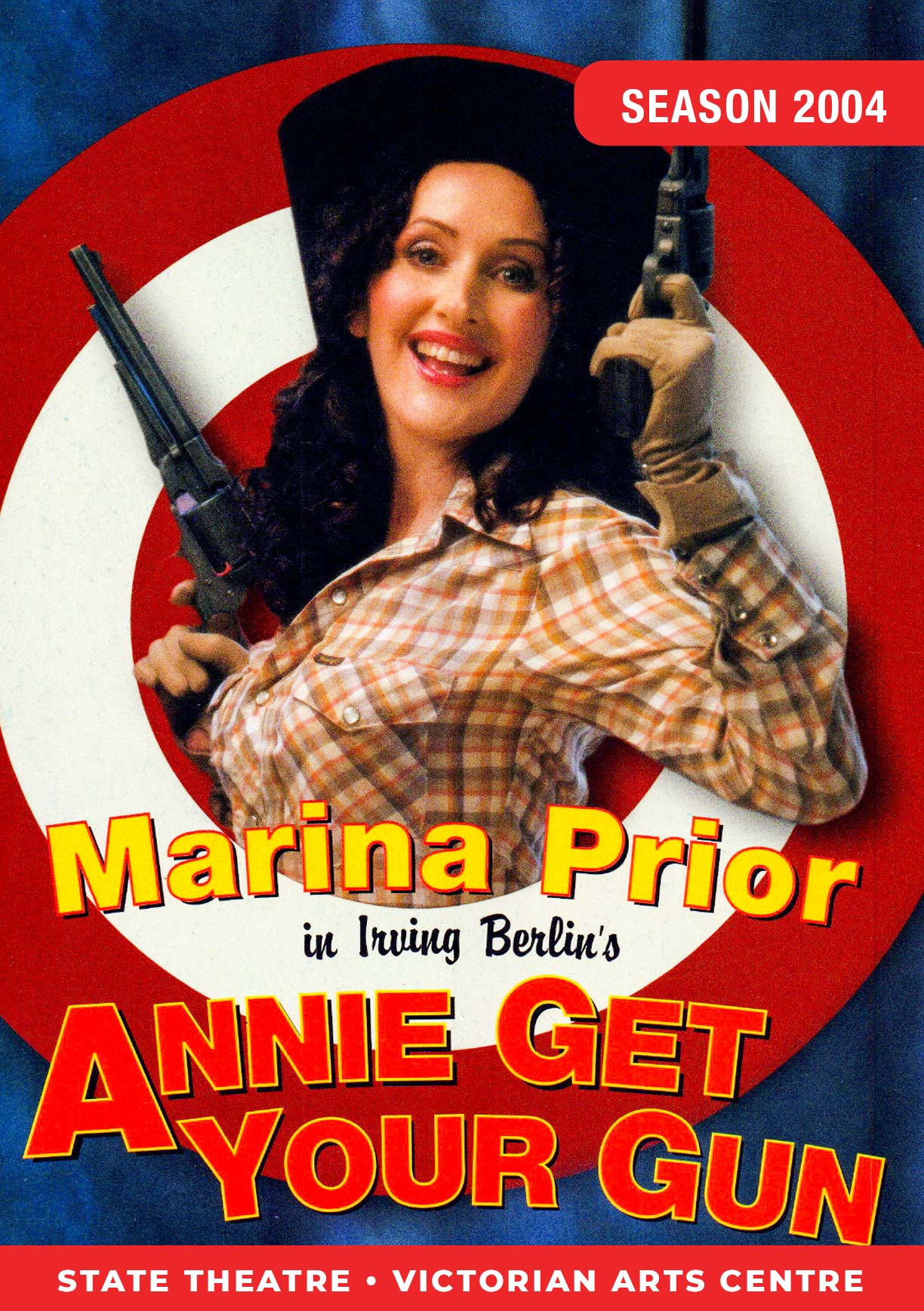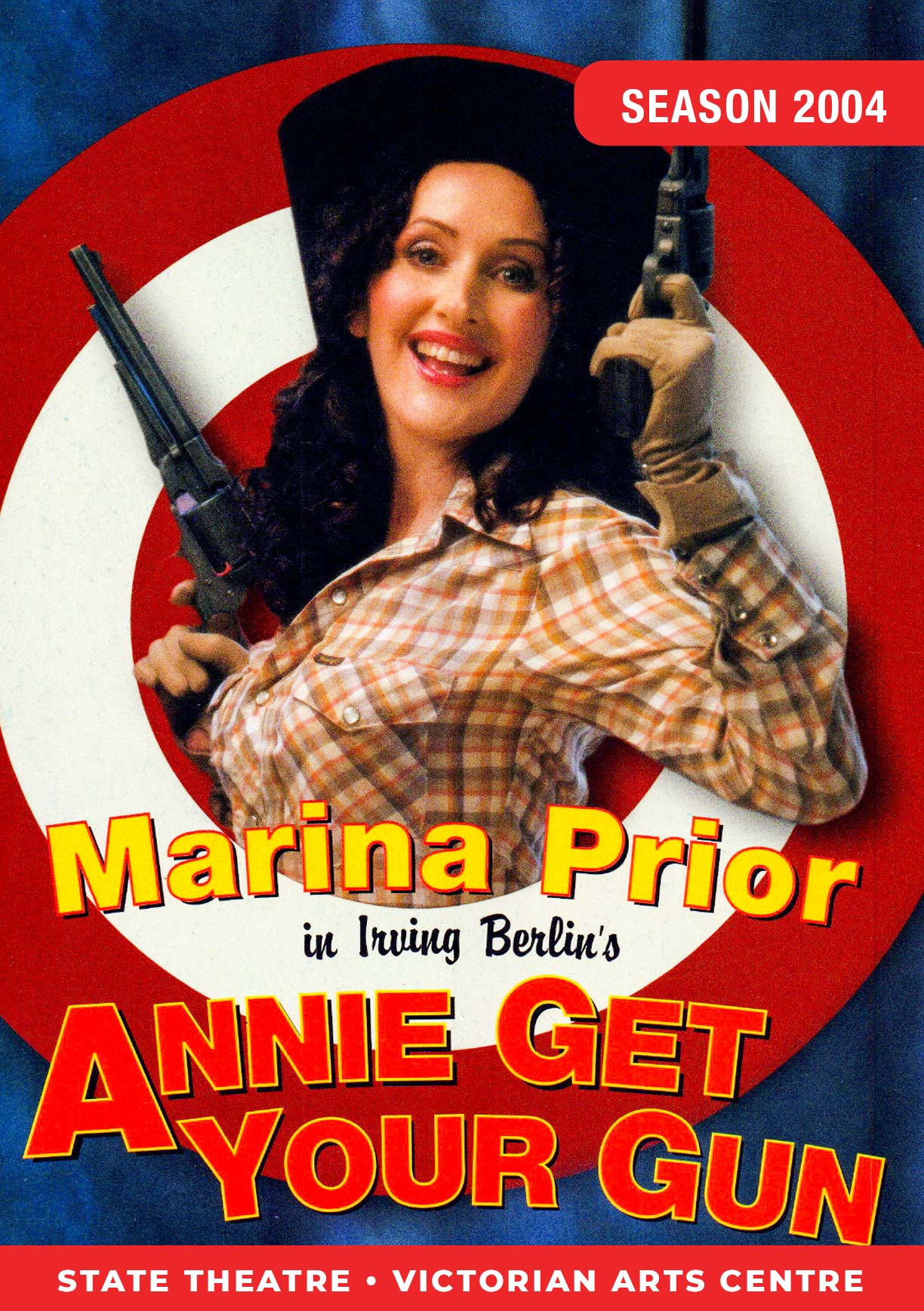 THERE'S NO BUSINESS
LIKE SHOW BUSINESS
Starring Marina Prior (Witches of Eastwick) as Annie Oakley and Scott Irwin (High Society) as Frank Butler. With Michael Carman, Terence Donovan, Gary Down, Adam Murphy and Nicki Wendt. Directed by Roger Hodgman (Guys & Dolls) with Musical Director Kellie Dickerson (The Producers) and Choreography by Paul Mercurio (The Full Monty) Annie Get Your Gun plays for just five performances from 29 September 2004.
There really is no Business like Show Business – and this revival of the Wild West Show-within-a- show demonstrates why.
Annie Get Your Gun tells the story of the hapless sharpshooter Annie Oakley and her rocky romance with shooting-ace Frank Butler. We follow Buffalo Bill's Wild West Show on tour and fall in love with this backstage story of life on the road and the trials and joys of show business. Of course Irving Berlin's classic score cannot fail to thrill nearly six decades after first taking Broadway by storm.
Irving Berlin's score include some of Broadway's best known hits: There's No Business Like Show Business, Doin' What Comes Natur'lly, The Girl That I Marry, They Say It's Wonderful, My Defences Are Down, I Got The Sun In The Morning, An Old Fashioned Wedding and Anything You Can Do.
5 PERFORMANCES • 14 – 17 JULY, 2004
Director
Roger Hodgman
Set & Costume Designer
Richard Jeziorny
Musical Director/Conductor
Kellie Dickerson
Lighting Designer
Matt Scott

Choreographer
Paul Mercurio
Sound Design
Julian Spink for
System Sound