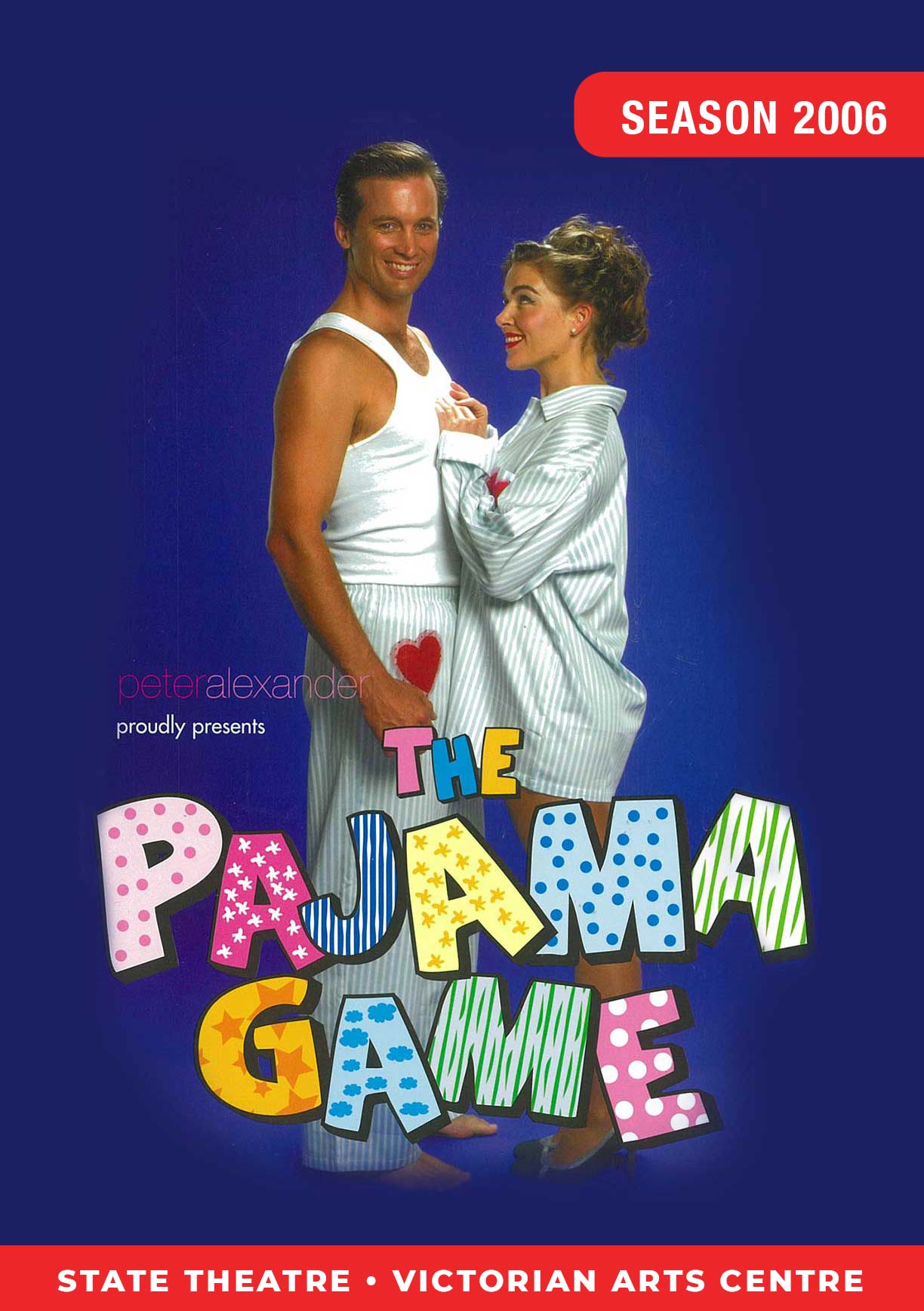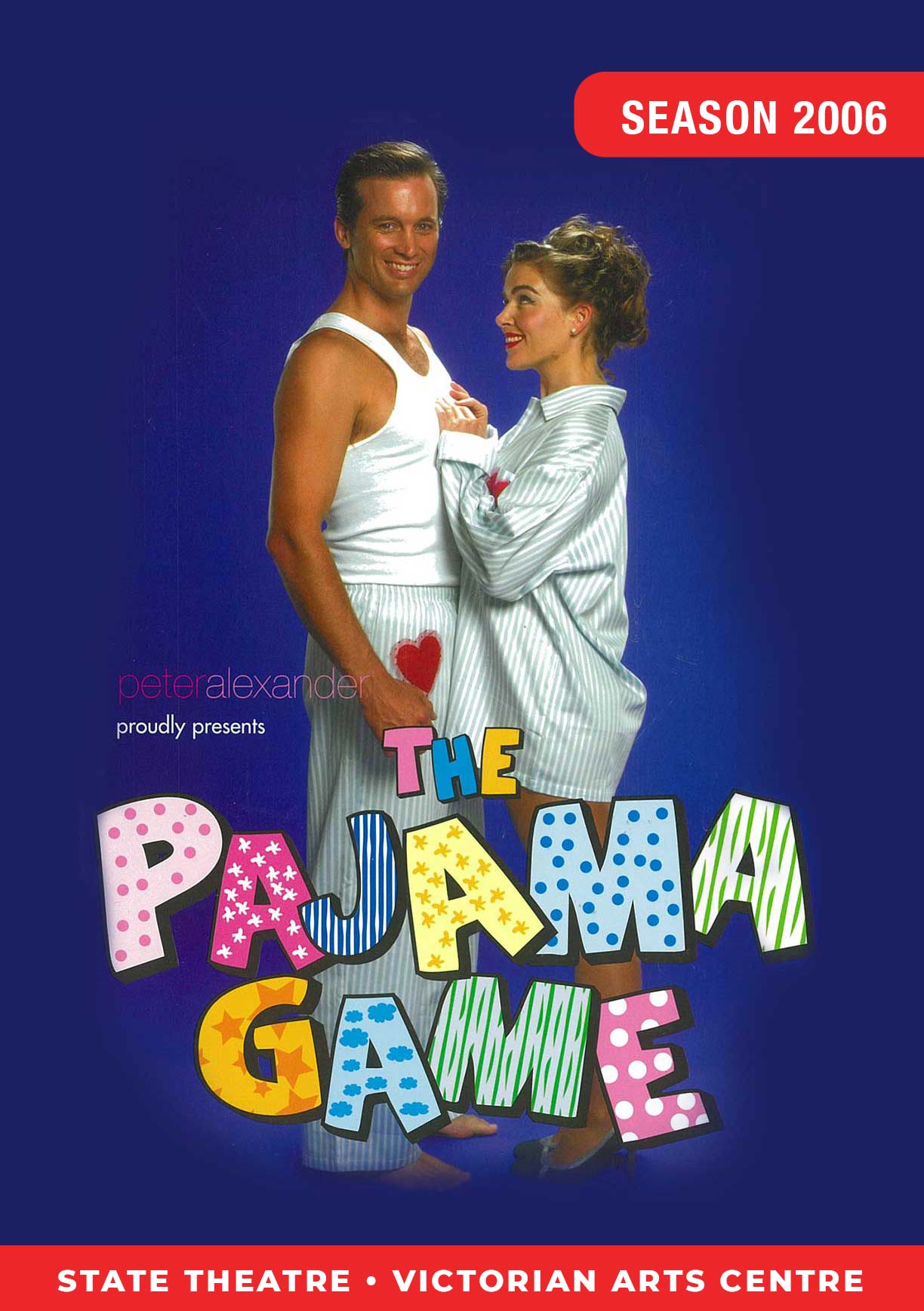 A BRIGHT AND BRASSY, UNCONVENTIONAL AND FAST-PACED BROADWAY CLASSIC
Starring Ian Stenlake (Oklahoma!, Cabaret, Stingers) as Sid, Pippa Grandison (We Will Rock You) as Babe and Rachael Beck (Singin' in the Rain) as Gladys.
Sparks fly when employees of the Sleep Tite Pajama Factory want a whopping seven-and-a half cent an hour pay increase and won't take no for an answer. Babe Williams is the feisty leader of the union grievance committee and she may have found her match in shop superintendent, Sid Sorokin. Their stormy relationship comes to a head and sets off not only a conflict between management and staff, but a battle of the sexes as well.
Bright and brassy, this unconventional, fast-paced Broadway classic is brimming with songs and dances which have become popular, musical theatre standards. They include "Hey, There", "Hernando's Hideaway" and "Steam Heat".
5 PERFORMANCES • 19 – 23 JULY 2006
Director
Terrence O'Connell
Set & Costume Designer
Richard Jeziorny
Musical Director/Conductor
Peter Casey
Lighting Designer
Philip Lethlean

Choreographer
Alana Scanlan
Sound Design
Mark Benson & Julian Spink
for System Sound
REVIEWS
About the best-natured musical you may ever see. It is young and funny and earthy and fast.
The bright, brassy and jubilantly sassy show …. The Pajama Game has a fresh and winning grin on its face from the outset.