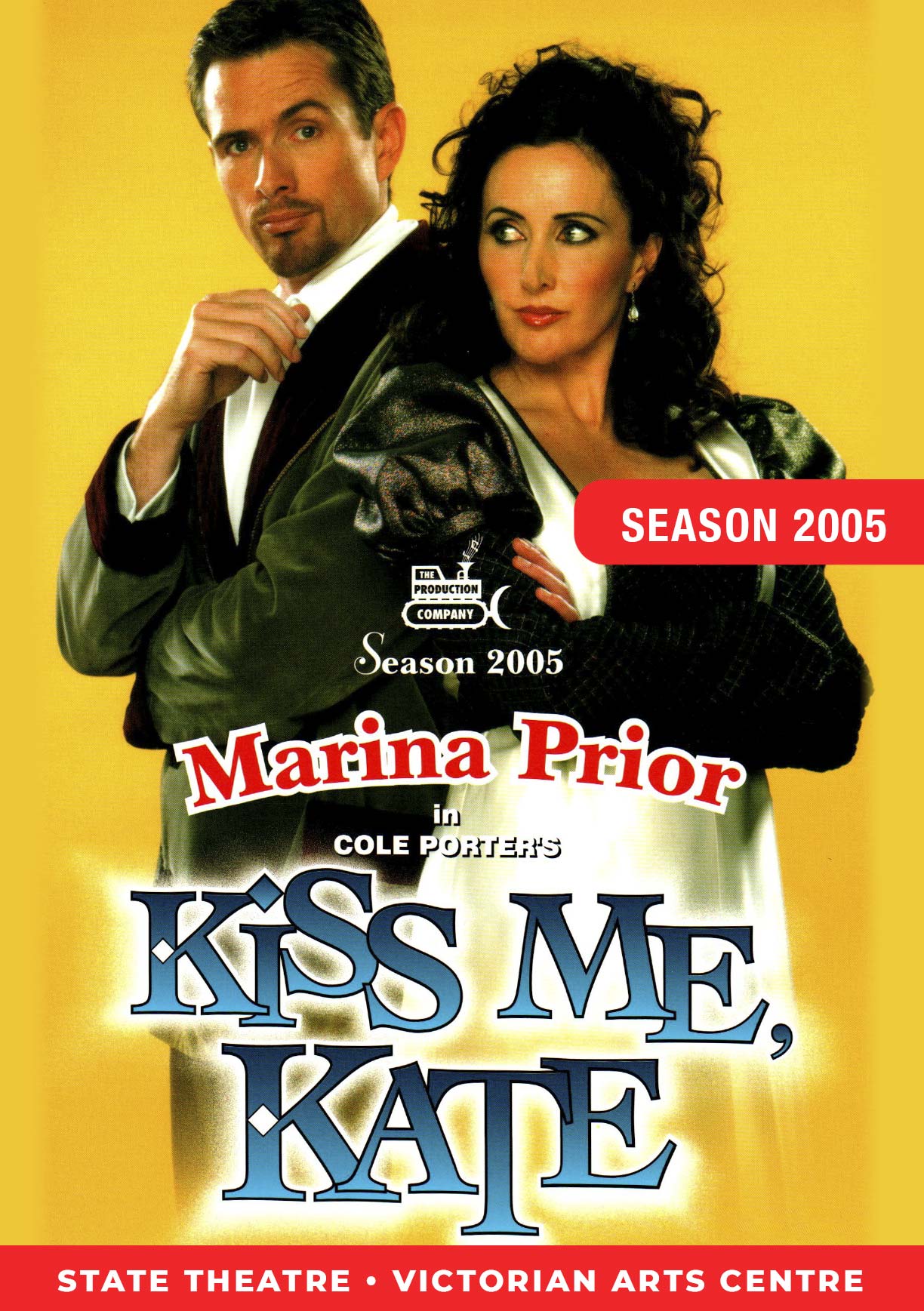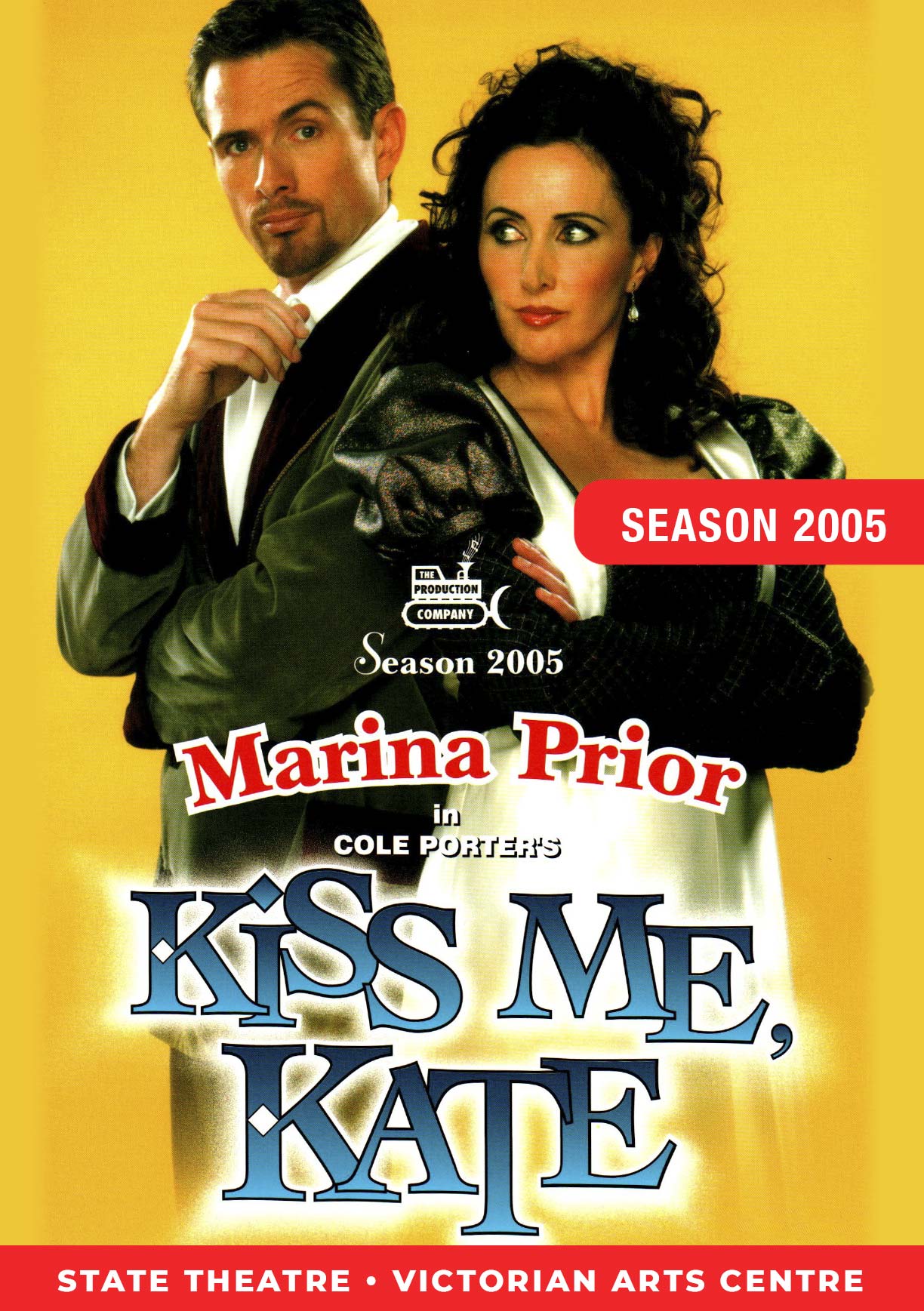 Starring
Marina Prior as Lilli & Scott Irwin as Fred.
Merely hours away from opening night, the cast of a new musical production of Shakespeare's The Taming of the Shrew are receiving final instructions from director Fred Graham. Directing his former wife, Lilli Vanessi, Fred takes on the role of male lead in a company that includes his current love interest, nightclub singer Lois Lane. Cole Porter's musical comedy masterpiece also stars Marty Fields (High Society) and Gary Down (Annie Get Your Gun) as two small-time hoods accidentally embroiled in the spotlight.
Cole Porter's classic score includes "Another Op'nin', Another Show", "Wunderbar", "So In Love", "Too Darn Hot", "Always True to You in My Fashion" and "Brush Up Your Shakespeare".
This revised version of the Cole Porter classic won five Tony Awards in 2000, including Best Revival of a Musical.
5 PERFORMANCES • 20 – 23 JULY 2005
Director
Roger Hodgman
Set & Costume Designer
Richard Jeziorny
Musical Director/Conductor
Stephen Amos
Lighting Designer
Matt Scott

Choreographer
Dana Jolly
Sound Design
Kelvin Gedye for
System Sound