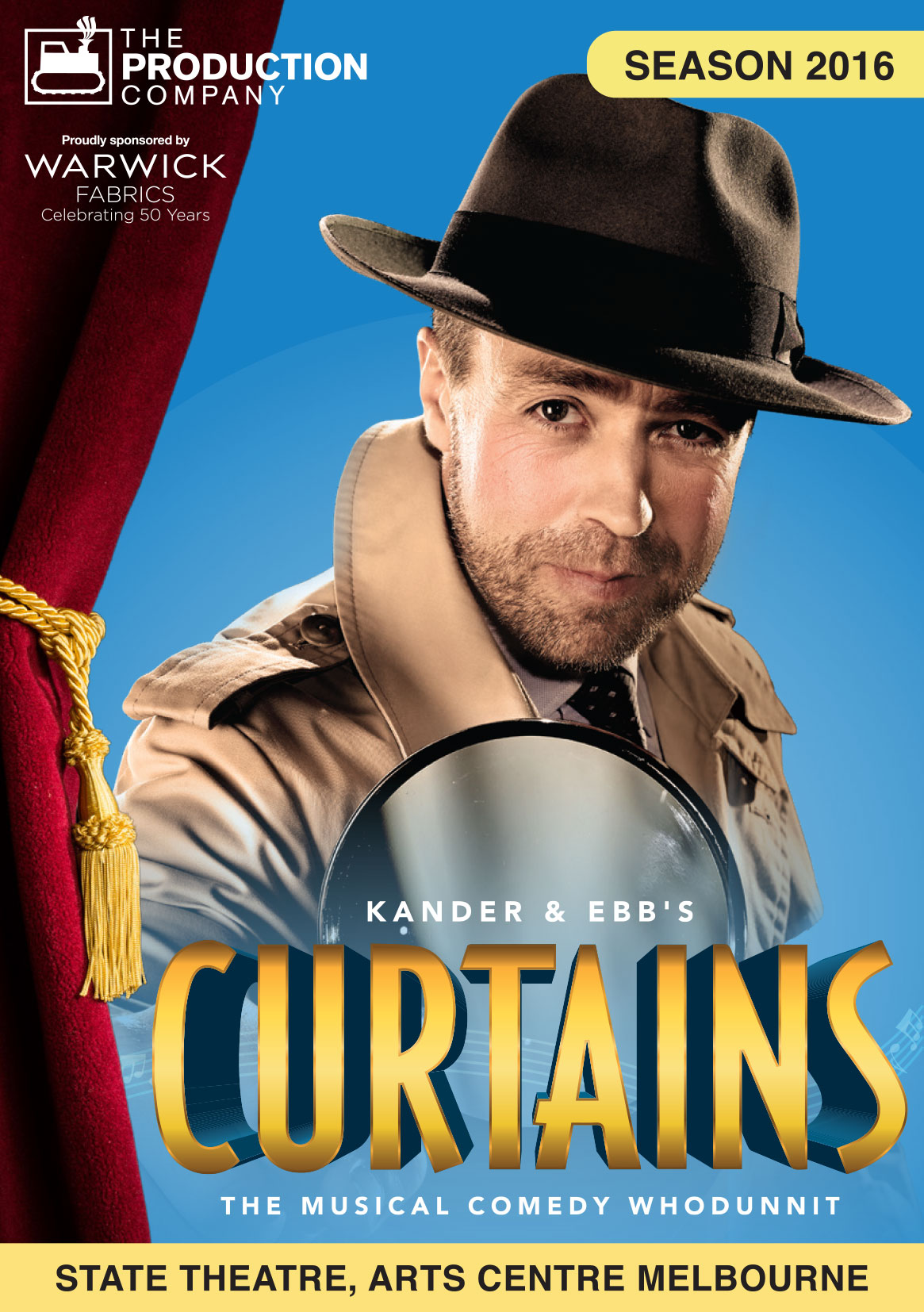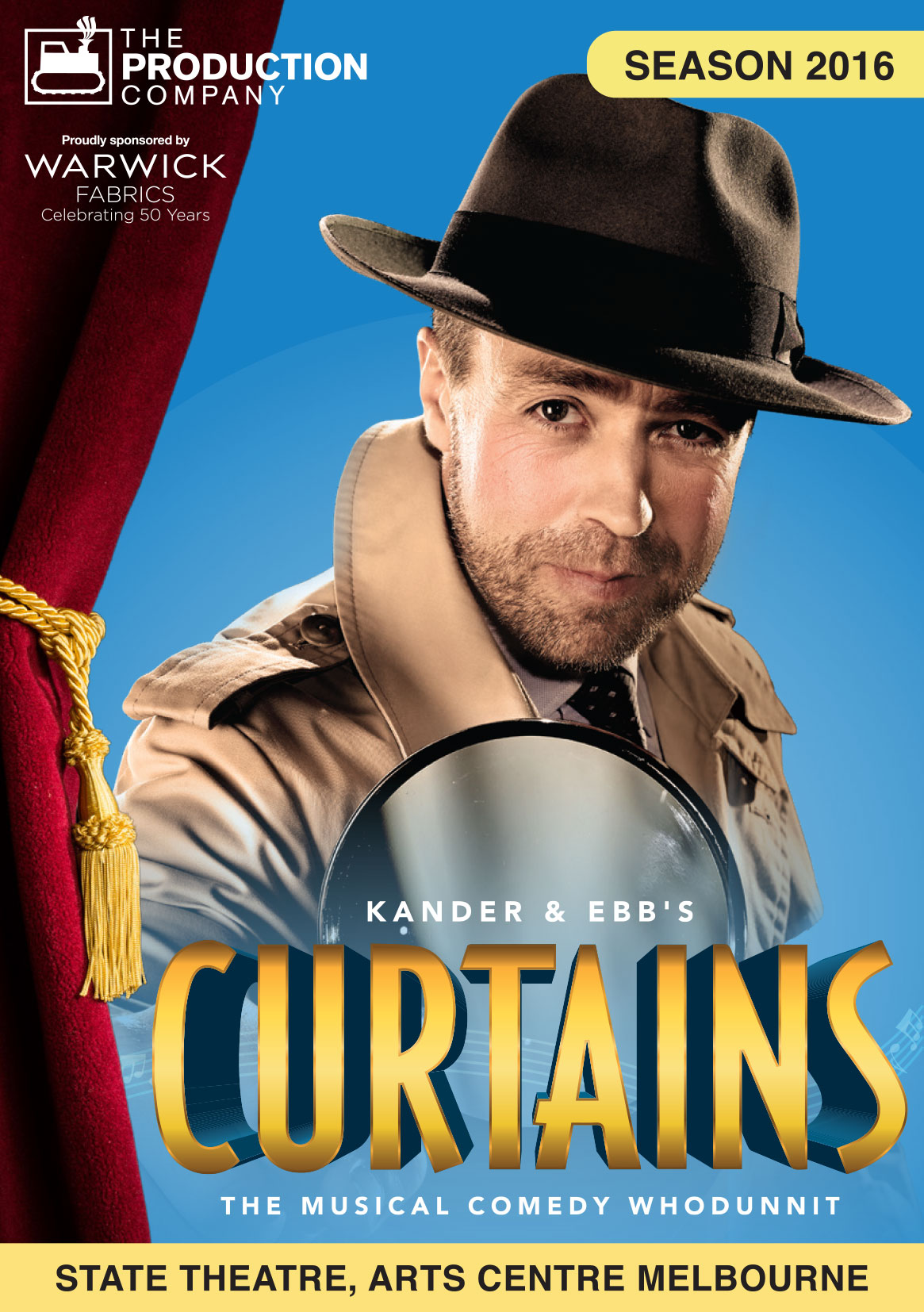 THE MUSICAL COMEDY WHODUNNIT
FROM KANDER & EBB
CREATORS OF CABARET AND CHICAGO
Boston, 1959, it's the opening night of Robbin' Hood of the Old West when suddenly at the curtain call, its supremely untalented leading lady is murdered onstage. The entire cast and crew are suspects. Enter Lieutenant Frank Cioffi, local detective and passionate amateur theatrical who unravels the mystery, fixes the show and falls in love with the ingénue, Miss Niki Harris.
Simon Gleeson, the thrilling star of Les Misérables and CHESS returns to The Production Company as Frank Cioffi. In the role of Niki Harris is Alinta Chidzey. Melissa Langton is the brassy Broadway producer Carmen. Lucy Maunder and Alex Rathgeber are Georgia and Aaron, the show's songwriting team.
The creative team that staged last season's enchanting production of Nice Work If You Can Get It, returns for this Australian premiere season of CURTAINS.
10 PERFORMANCES • 20 TO 28 AUGUST 2016
Director
ROGER HODGMAN
Costume Designer
ESTHER MARIE HAYES

Musical Director
JOHN FOREMAN
Set Designer
CHRISTINA SMITH

Sound
SYSTEM SOUND
Choreographer
DANA JOLLY
Lighting Designer
MATT SCOTT
THE PRODUCTION COMPANY ORCHESTRA
By arrangement with ORiGiNTM Theatrical on behalf of
Theatrical Rights Worldwide, New York
PHOTOGRAPHY BY CHRISTOPHER PARKER