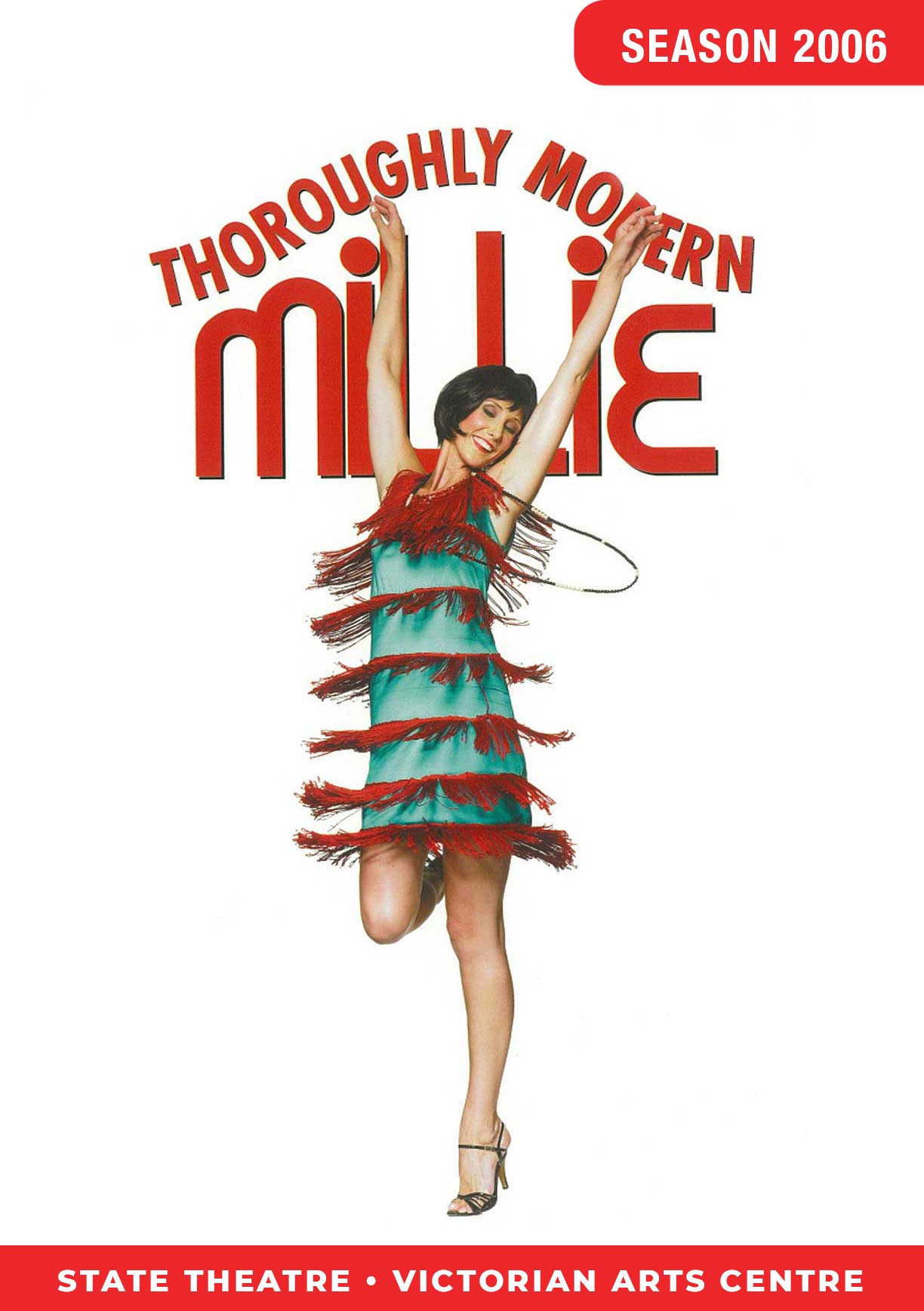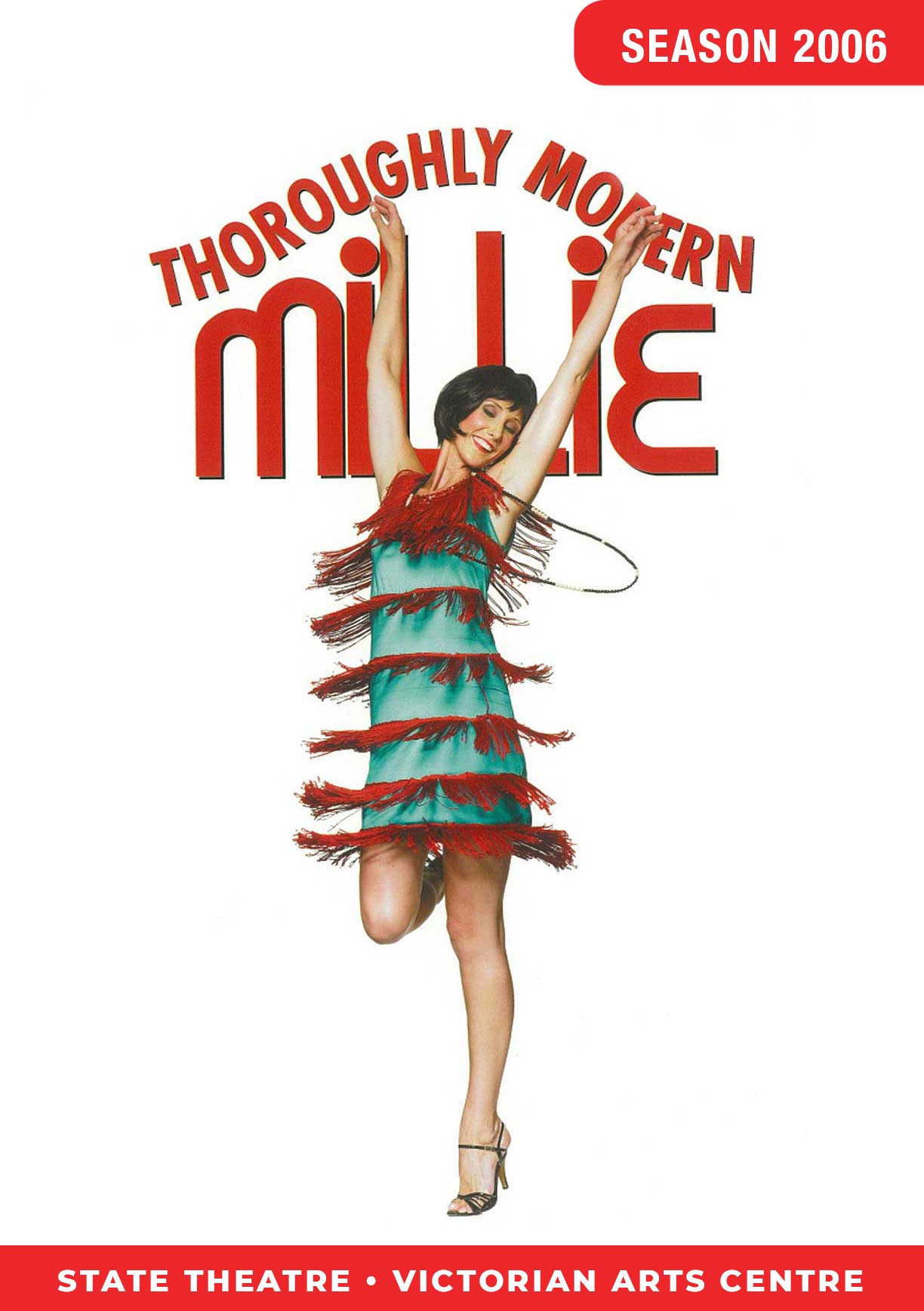 THE AUSTRALIAN PREMIERE SEASON
Thoroughly Modern Millie was 2002's most awarded new show on Broadway, winning six Tony Awards including 'Best New Musical'.
Chloe Dallimore, who wowed Australian audiences with her award winning performances as Ulla in The Producers, will be Millie Dillmount. Spencer McLaren (The Secret Life Of Us, Bye, Bye Birdie) will be Jimmy and Lucy Durack (Oklahoma!) will be Miss Dorothy Brown. Thoroughly Modern Millie takes audiences on a fun-filled ride back in time and drops them off smack dab in the midst of the Roaring Twenties. This singing, dancing, romancing musical is the story of a young girl from Kansas who comes to New York City in search of a new life for herself. It was at the height of the Jazz Age when women were just beginning to enter the workforce and rewrite the rules of love.
This new stage version of Thoroughly Modern Millie features 15 songs, including two from the 1967 Oscar award-winning film, four standards from the 1920's, and nine brand-new songs by Jeanine Tesori (music) and Dick Scanlan (lyrics).
5 PERFORMANCES • 4 -8 OCTOBER 2006
Director
Roger Hodgman
Costume Designer
Victoria Rowell
Sound Design
Mark Benson &
Julian Spink for
System Sound
Musical Director/Conductor
Kellie Dickerson
Set Designer
Richard Jeziorny

Choreographer
Dana Jolly
Lighting Designer
Matt Scott
REVIEWS
The next time you hear someone complain that they don't make musicals like they used to, mention Thoroughly Modern Millie. It's the best of yesterday and today. Millie revives the magic of the musical.
Thoroughly Modern Millie is a wonderful show, great for the whole family. See it!
This is one of the most thoroughly satisfying musicals ever.