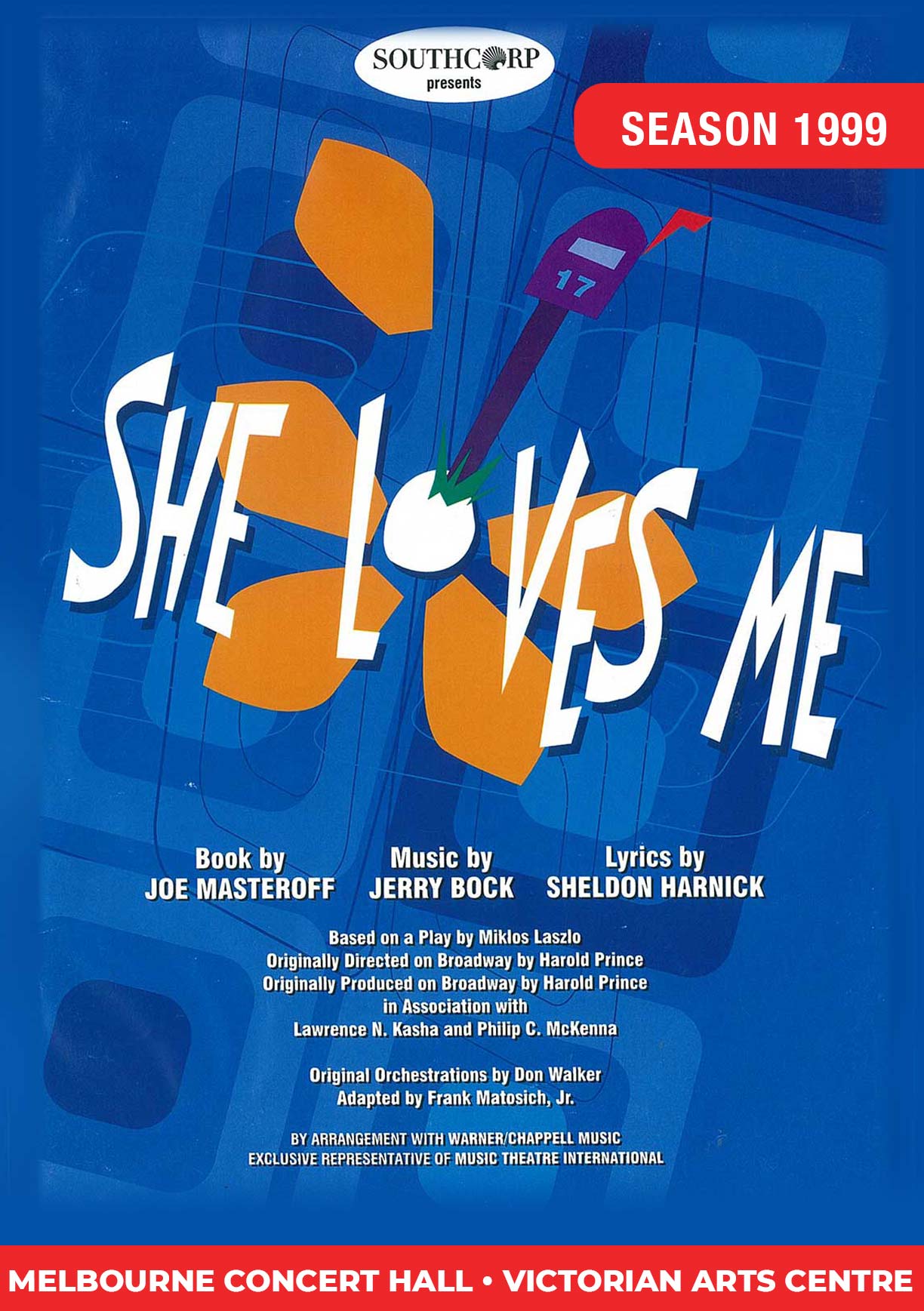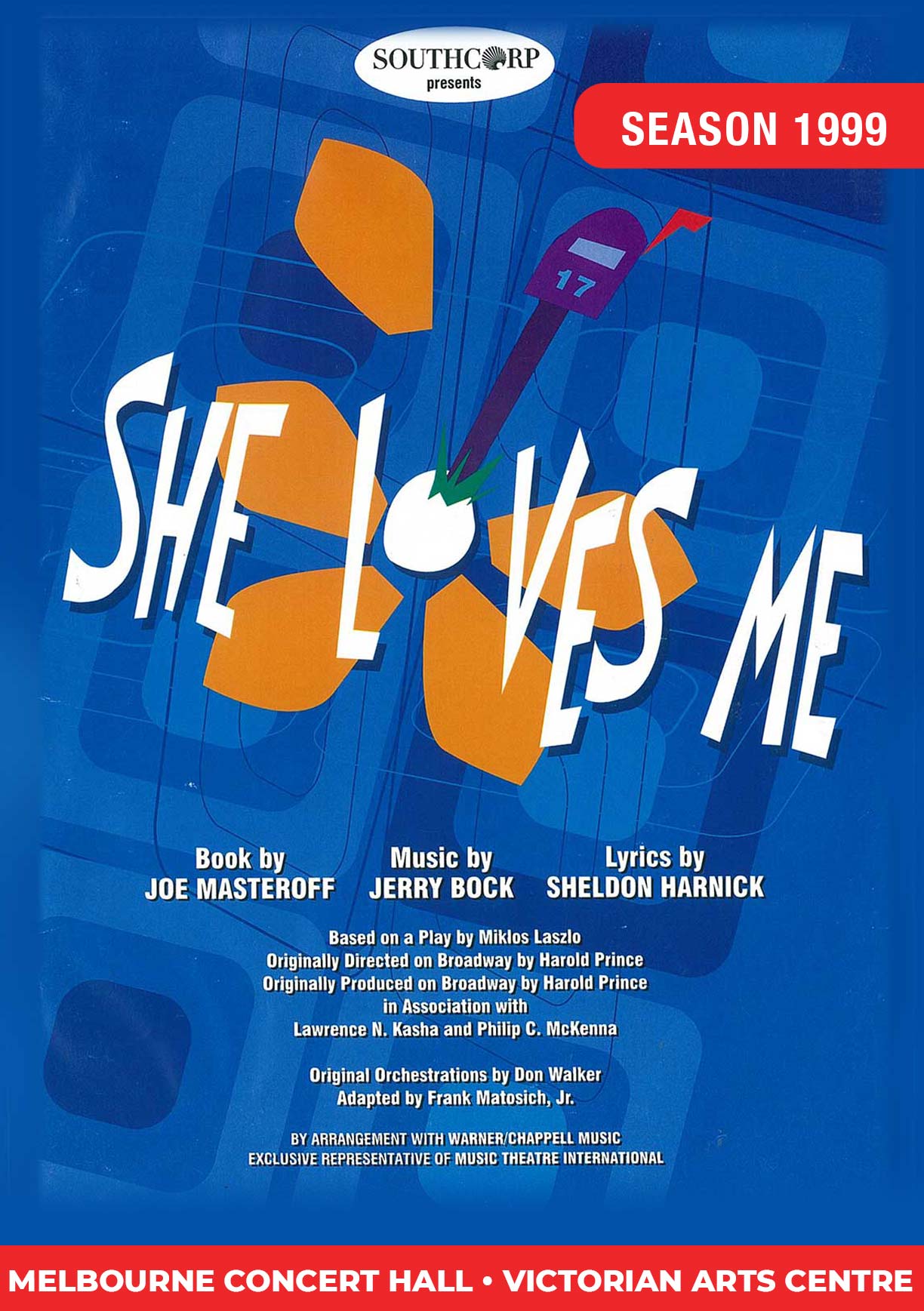 MUSICAL CONFECTION HAS NEVER BEEN SO SWEET!
Award winning actor Lisa McCune returns to the stage! Georg and Amalia are feuding assistants in a parfumerie, each failing to realise that the other is the anonymous pen ­friend they are longing to meet. When Georg stumbles onto the truth, he is shocked and dismayed, but in the end smitten.
SHE LOVES ME has been filmed twice, once as THE SHOP AROUND THE CORNER (1940) and more recently as YOU'VE GOT MAIL (1998) starring Meg Ryan and Tom Hanks.
Featuring a wonderful score from the team who brought us Fiddler on the Roof, SHE LOVES ME ran for over 300 performances on Broadway starring the legendary Barbara Cook.
Following their success in A Little Night Music and Into the Woods, Roger Hodgman, Lisa McCune and Jean McQuarrie re-team for the Melbourne premiere of  SHE LOVES ME.
3 PERFORMANCES • 14 – 16 JULY 1999
Director
Roger Hodgman
Costume Designer
Hugh Colman
Sound Design
Peter Grubb for
System Sound
Musical Director/Conductor
Jean McQuarrie
Set Designer
Dale Ferguson
Orchestra
Susan Hammerton, Leader

Choreographer
Kim Walker
Lighting Designer
Jamieson Lewis
PHOTOGRAPHY BY JEFF BUSBY