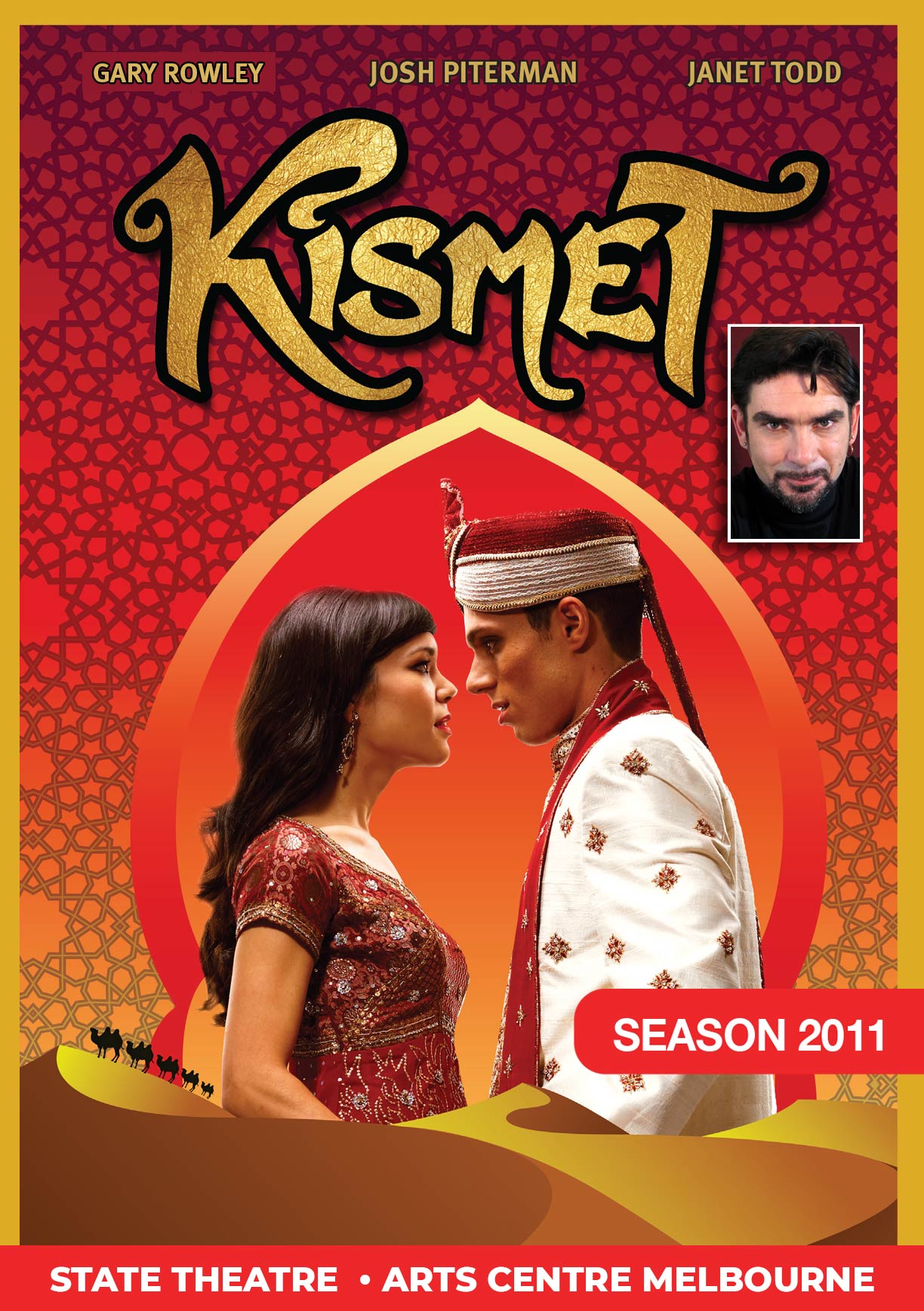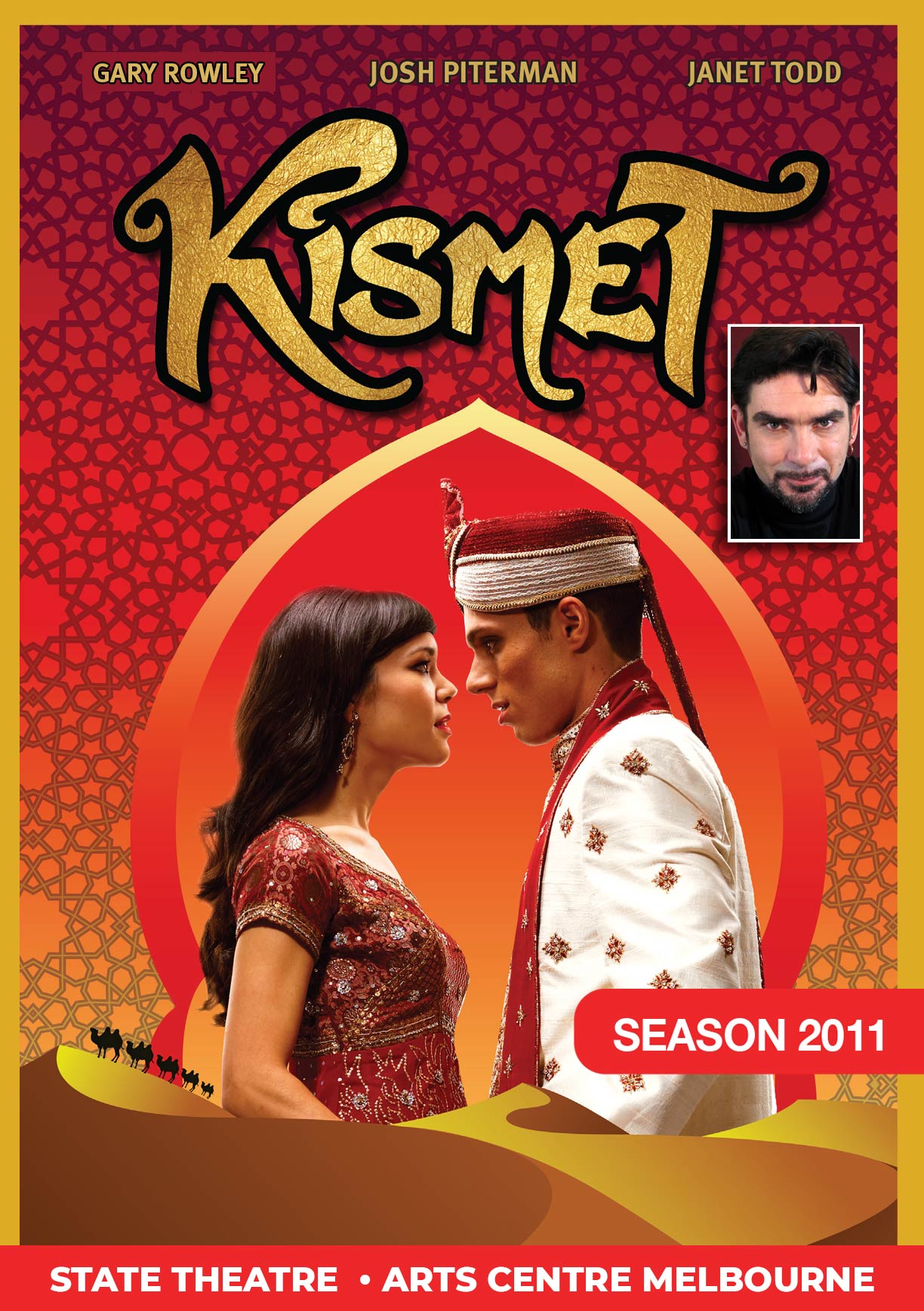 Winner of 3 Tony® Awards
including 'Best Musical'
This enchanting musical is set in opulent palaces, teeming bazaars and lush moonlit gardens. Kismet is the fable of the poet Hajj's (José Carbó) love for his only daughter, the beautiful Marsinah and of his innate knowledge of life's many twists of fate.
José Carbó's recent US debut has critics raving… "superb, immensely theatrical, vivid physically and handsome to boot. One more thing – a lot of charm and an ability to hold the stage easily" and "He's handsome, charismatic, and utterly assured, with a beautifully produced baritone that has a surprisingly easy top".
Making their first appearances with The Production Company are Janet Todd (The Magic Flute) and Josh Piterman (West Side Story) as the young starcrossed lovers Marsinah and Caliph.
Kismet's exquisite score is based on the music of the great Russian composer, Alexander Borodin and includes, Stranger in Paradise, Baubles, Bangles and Beads and This is My Beloved.
The creative team that staged The King and I last season return to direct, choreograph and conduct this inspired staging of Kismet.
6 PERFORMANCES • 17 TO 21 AUGUST 2011
Director
TERENCE O'CONNELL
Costumes
KIM BISHOP
Sound
SYSTEM SOUND
Musical Director/Conductor
PETER CASEY
Set
ANDREW BELLCHAMBERS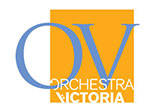 Choreographer
ALANA SCANLAN
Lighting
TRENT SUIDGEEST
By arrangement with Hal Leonard Australia Pty Ltd. Exclusive agent for Music Theatre International (NY)
PHOTOGRAPHY BY JEFF BUSBY