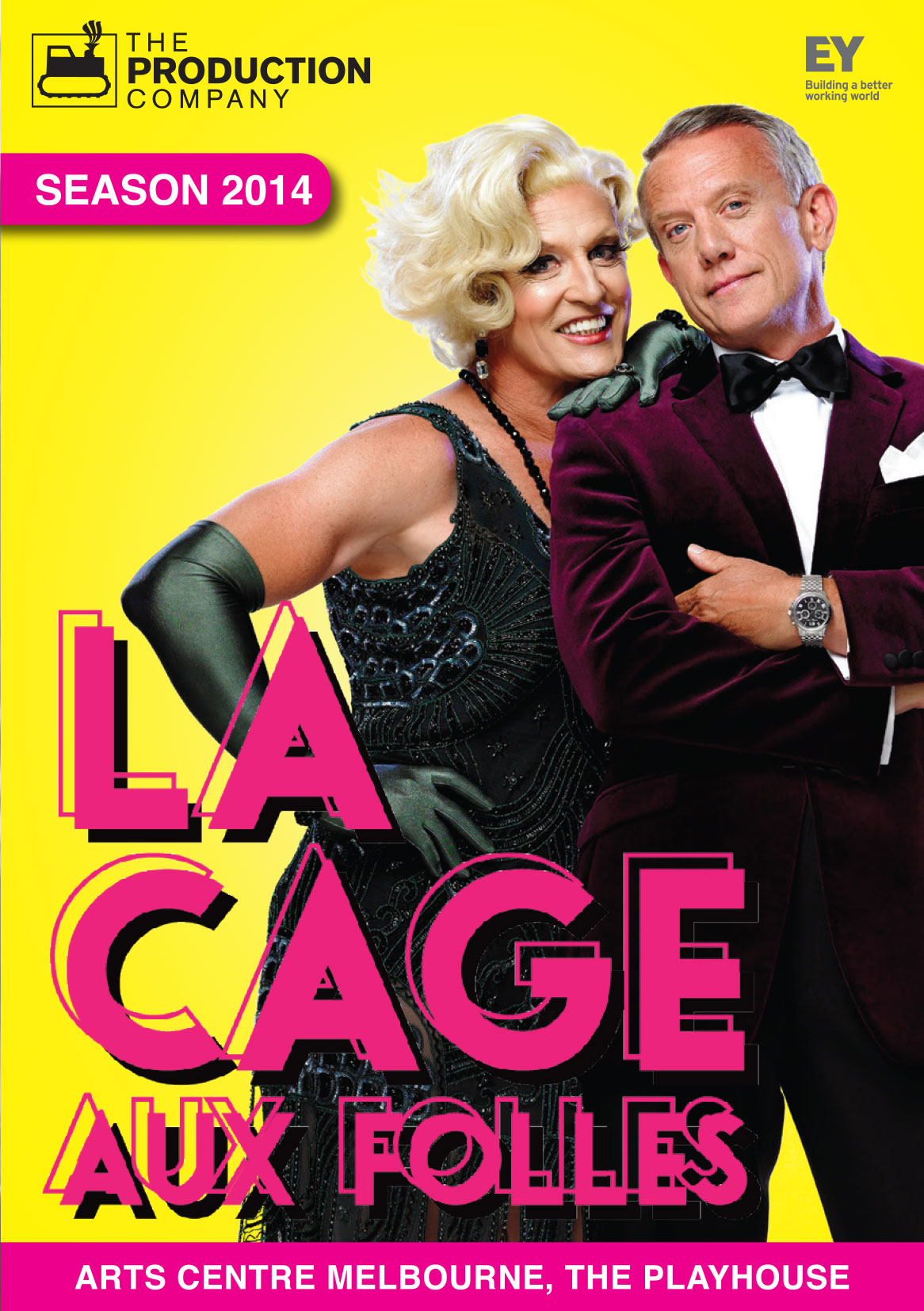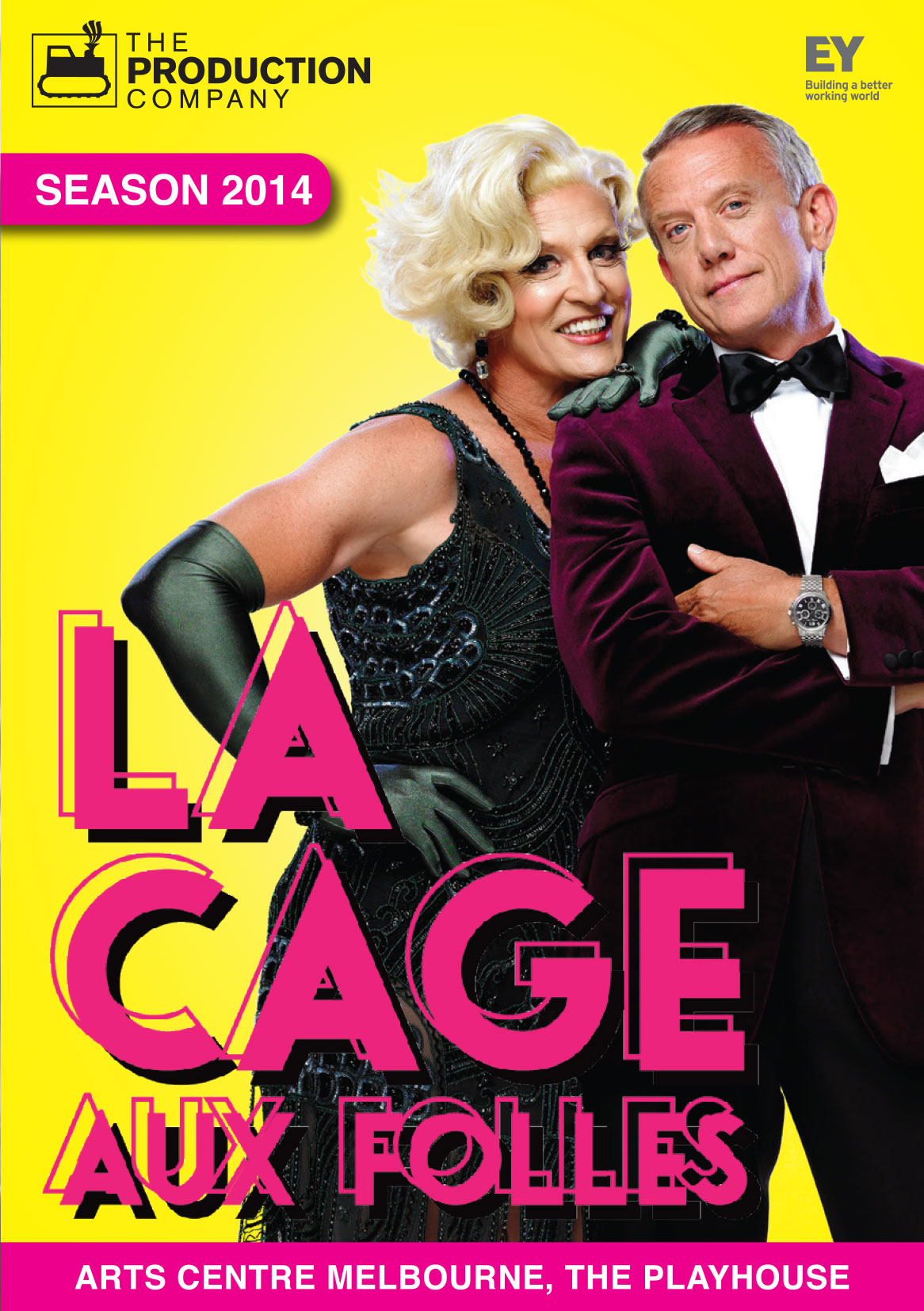 LIFE'S NOT WORTH A DAMN, TIL YOU CAN SAY, HEY WORLD,
I AM WHAT I AM!

Winner of six Tony Awards in its first season and two for Best Revival.
Jerry Herman's (Hello, Dolly!, Mame, Mack and Mabel) unforgettable score includes the touching You On My Arm, The Best of Times and the proud and defiant anthem I am What I Am. Writer Harvey Fierstein's credits include Torch Song Trilogy, Newsies and the current Broadway smash hit Kinky Boots.
La Cage Aux Folles stars Todd McKenney as Albin who is the brilliant drag performer, Zaza, and Simon Burke as his partner Georges. Simon starred in this role on London's West End. Georges and Albin have happily lived together for twenty years above their St Tropez nightclub La Cage Aux Folles. It's the imminent engagement of George's son to the daughter of a bigoted, right-wing politician that creates the comedy and the heart-warming drama of this award winning musical
The creative duo who brought you Anything Goes, The Producers and The Pirates of Penzance – Director Dean Bryant and Choreographer Andrew Hallsworth will create this new production. Musical Director is Mathew Frank, scenery is by Dale Ferguson and costumes by Owen Phillips.
17 PERFORMANCES • 22 NOV TO 7 DEC 2014
Director
DEAN BRYANT
Costumes
OWEN PHILLIPS
Musical Director
MATHEW FRANK
Set
DALE FERGUSON
Choreographer
ANDREW HALLSWORTH
Lighting
MATT SCOTT
Sound
System Sound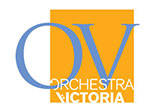 La Cage aux Folles is presented by special arrangement with SAMUEL FRENCH, INC.
PHOTOGRAPHY BY JEFF BUSBY