Director
GARY YOUNG
Musical Director
VANESSA SCAMMELL
Choreographer
KIRSTEN KING
Costumes
ISAAC LUMMIS
Set
SHAUN GURTON
Lighting
NIGEL LEVINGS
THE
PRODUCTION
COMPANY
ORCHESTRA
By arrangement with Tams-
Witmark Music Library, Inc.,
560 Lexington Avenue, New York,
New York 10022
MUSIC & LYRICS BY
JERRY HERMAN
BASED ON THE PLAY
"THE MATCHMAKER"
BY THORNTON WILDER
"IT'S SO NICE TO HAVE YOU
BACK WHERE YOU BELONG"
One of the most enduring musicals of all time, Hello, Dolly! bursts with humour, romance and high energy dancing. Dolly Levi, the irrepressible matchmaker from Yonkers, New York has an idea for the perfect match – the tight-fisted, local merchant Horace Vandergelder and herself!
Dolly Levi has been played by a bevy of stars from Carol Channing to Bette Midler. Now Marina Prior takes on the title role. Marina's real-life husband Grant Piro, who last starred with Marina in The Production Company's Dirty Rotten Scoundrels, returns to play Horace Vandergelder.
The superb score by Jerry Herman includes the smash hits Hello, Dolly!, Put On Your Sunday Clothes and It Only Takes a Moment. Helpmann Award winning director Gary Young (Georgy Girl, Singin' in the Rain) returns to The Production Company with a superb creative team to recreate this great Broadway classic.
ORIGINAL PRODUCTION DIRECTED AND CHOREOGRAPHED BY
GOWER CHAMPION
PRODUCED FOR THE BROADWAY STAGE BY
DAVID MERRICK & CHAMPION FIVE, INC.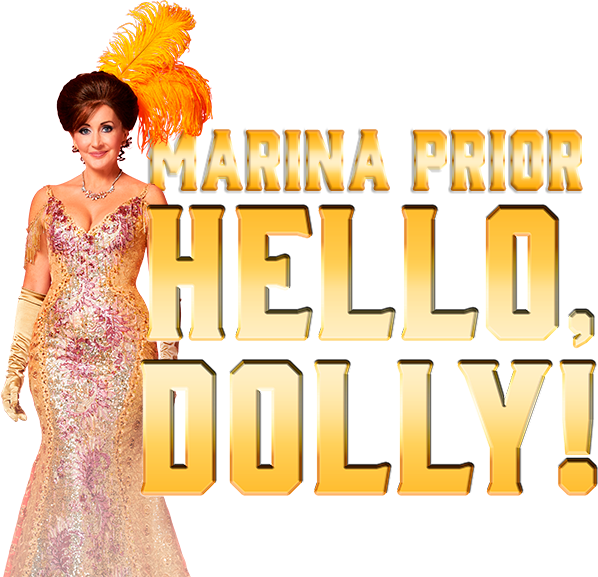 • PLAYHOUSE •
Sat 27 May at 2pm (Preview Series)
Sat 27 May at 7.30pm
Sun 28 May at 3pm
Tue 30 May at 1pm (New Series)
Wed 31 May at 1pm and 7.30pm
Thu 1 June at 7.30pm
Fri 2 June at 7.30pm
Sat 3 June at 2pm and 7.30pm
Sun 4 June at 3pm
Tue 6 June at 1pm (New Series)
Wed 7 June at 1pm and 7.30pm
Thu 8 June at 7.30pm
Fri 9 June at 7.30pm
Sat 10 June at 2pm and 7.30pm
Sun 11 June at 3pm
• JOIN OUR MAILING LIST •
Receive the latest news,
exclusive offers and
event information