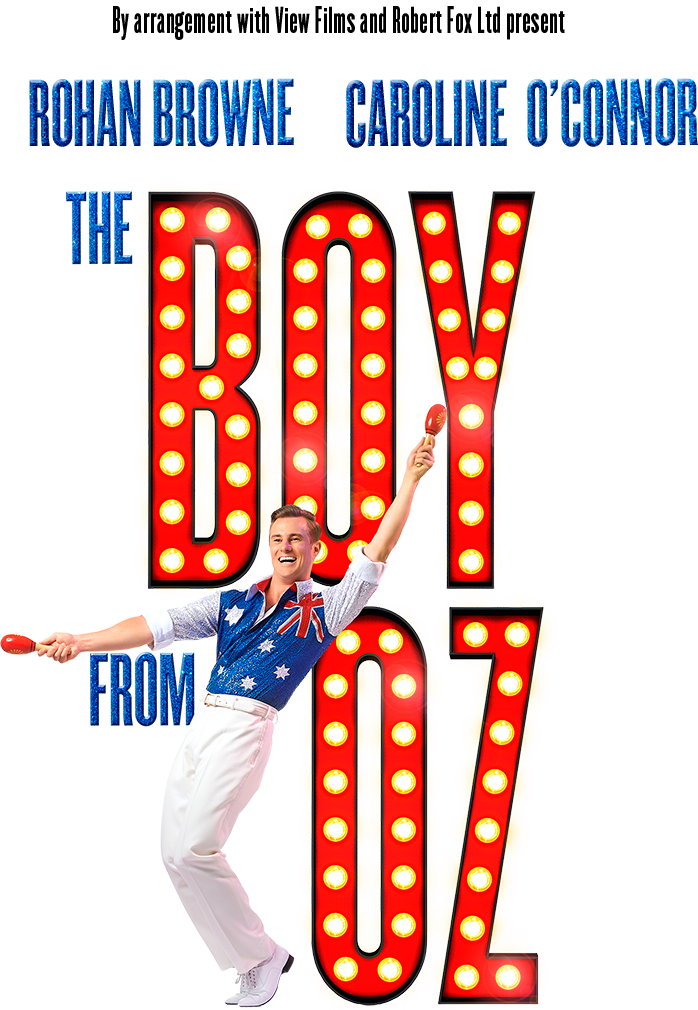 Music and Lyrics by
PETER ALLEN

Book by NICK ENRIGHT
Originally Produced by

BEN GANNON

and

ROBERT FOX


The iconic Australian musical, The Boy from Oz turns 20 in 2018, and to celebrate we are staging a new production. Rohan Browne, (Singin' in The Rain, Brigadoon) stars as Peter Allen, and Caroline O'Connor (Funny Girl, Anastasia (Broadway) and The Rink (London)) returns to The Production Company for the role of Judy Garland. Also starring Loren Hunter (Dusty) as Liza Minnelli, Maxwell Simon (American Idiot) as Greg Connell, Robyn Arthur (Singin' in The Rain) as Peter's mother, Marion Woolnough and Francis Greenslade (Winners and Losers) as his father, Dick Woolnough.
This is the dazzling, funny and moving story of the legendary Australian entertainer Peter Allen. From a humble start, Peter was singing in country pubs at age 11. He survived family tragedy to become a teenage TV star. Discovered by Judy Garland, he married her daughter Liza Minnelli and went on to achieve international stardom as a performer and songwriter.
The Boy from Oz includes many of Peter Allen's best loved hits: Quiet Please, There's A Lady On Stage, Not The Boy Next Door, Everything Old Is New Again, I Honestly Love You, I Still Call Australia Home, Tenterfield Saddler and the show-stopping I Go to Rio.
17 PERFORMANCES • 11 TO 26 AUGUST
STATE THEATRE
Director
JASON LANGLEY
Costumes
TIM CHAPPEL
Musical Director
MICHAEL TYACK
Set
CHRISTINA SMITH
Choreographer
MICHAEL RALPH
Lighting
TRENT SUIDGEEST
Sound Design
Shelly Lee and John Scandrett, System Sound
Orchestrations by GEORGE BRODBECK
THE PRODUCTION COMPANY ORCHESTRA
ENSEMBLE
LUKE ALLEVA, AMY BERRISFORD, NADIA COOTE, ZOE COPPINGER, KIANA DANIELE,
JAN DI PIETRO, JOE DONOVAN, MATT DOUGLASS, ALEX GIVEN, MELANIE HAWKINS, JOE MELDRUM, PRISCILLA STAVROU, JORDAN TURNER, JESSICA VELLUCCI, CELINA YUEN
YOUNG PETER WOOLNOUGH
HUDSON SHARP, LENNY THOMAS

STATE THEATRE
Saturday 11 August at 2pm (Preview Series)
Saturday 11 August at 7.30pm
Sunday 12 August at 3pm
Tuesday 14 August at 1pm
Wednesday 15 August at 1pm and 7.30pm
Thursday 16 August at 7.30pm
Friday 17 August at 7.30pm
Saturday 18 August at 2pm and 7.30pm
Sunday 19 August at 3pm
Wednesday 22 August at 1pm
Thursday 23 August at 7:30pm
Friday 24 August at 7:30pm
Saturday 25 August at 2pm and 7:30pm
Sunday 26 August at 3pm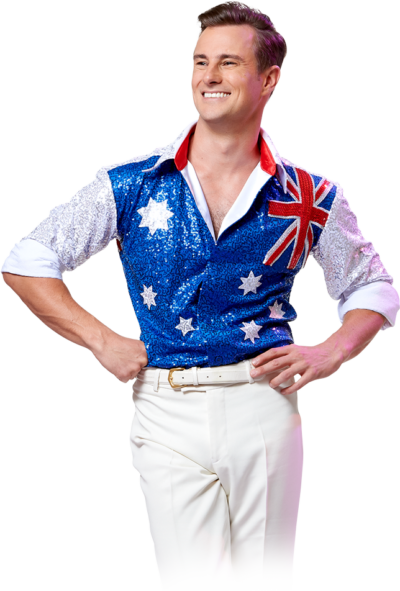 Join The Production Company's mailing list and
receive full details of our 2019 Season.